Gastronomy
Life offers organic enjoy!
Here you eat delicious, nutritious, and healthy. Main ingredients are nature in every plate and LOVE in its preparation.
Delicious meals are served from the garden and farm to the table, grown with love, without harmful chemicals and always fresh, all under the principles of sustainability and regenerative development.
For us, gastronomy represents a basic expression of the cultural identity of our people. We offer a delightful dining experience inspired by ancestral recipes of traditional Guanacaste dishes which we named after legends, history, and anecdotes to make them unforgettable.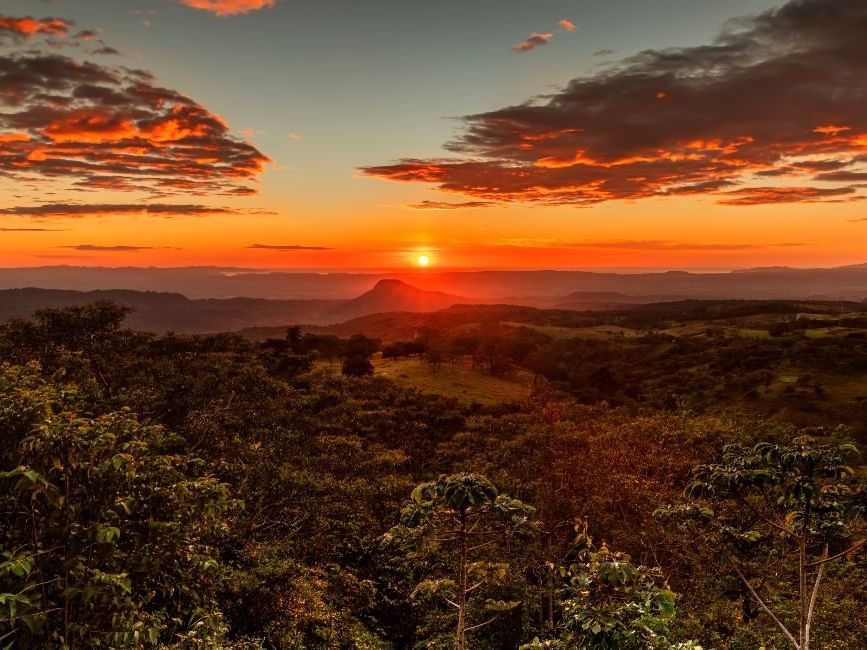 El Mirador- Unforgettable Sunsets
El Mirador is the perfect place to enjoy delicious drinks and cocktails, tasty snacks, and a menu of food for the whole family, where you can play or relax before the day ends while admiring the beautiful sunset.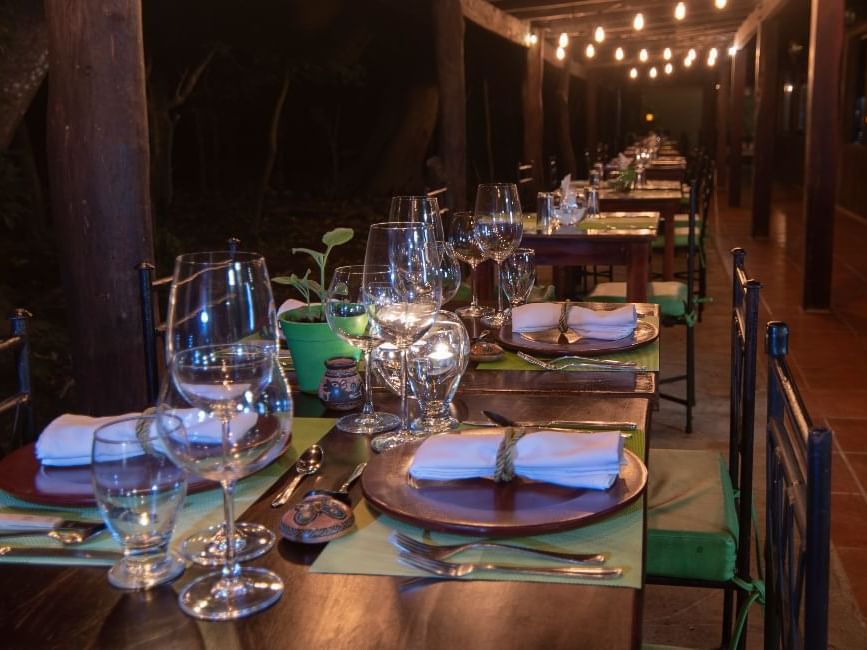 La Montaña - Traditional Environment
Traditional culture is felt in this spacious, relaxing, and comfortable place where you can enjoy its Guanacaste environment and freshness from Rincón de la Vieja tropical forest while chatty magpies, shy iguanas, amusing agouti, big hens, rabbits and, if you are lucky, coatis and monkeys approach the garden curiously.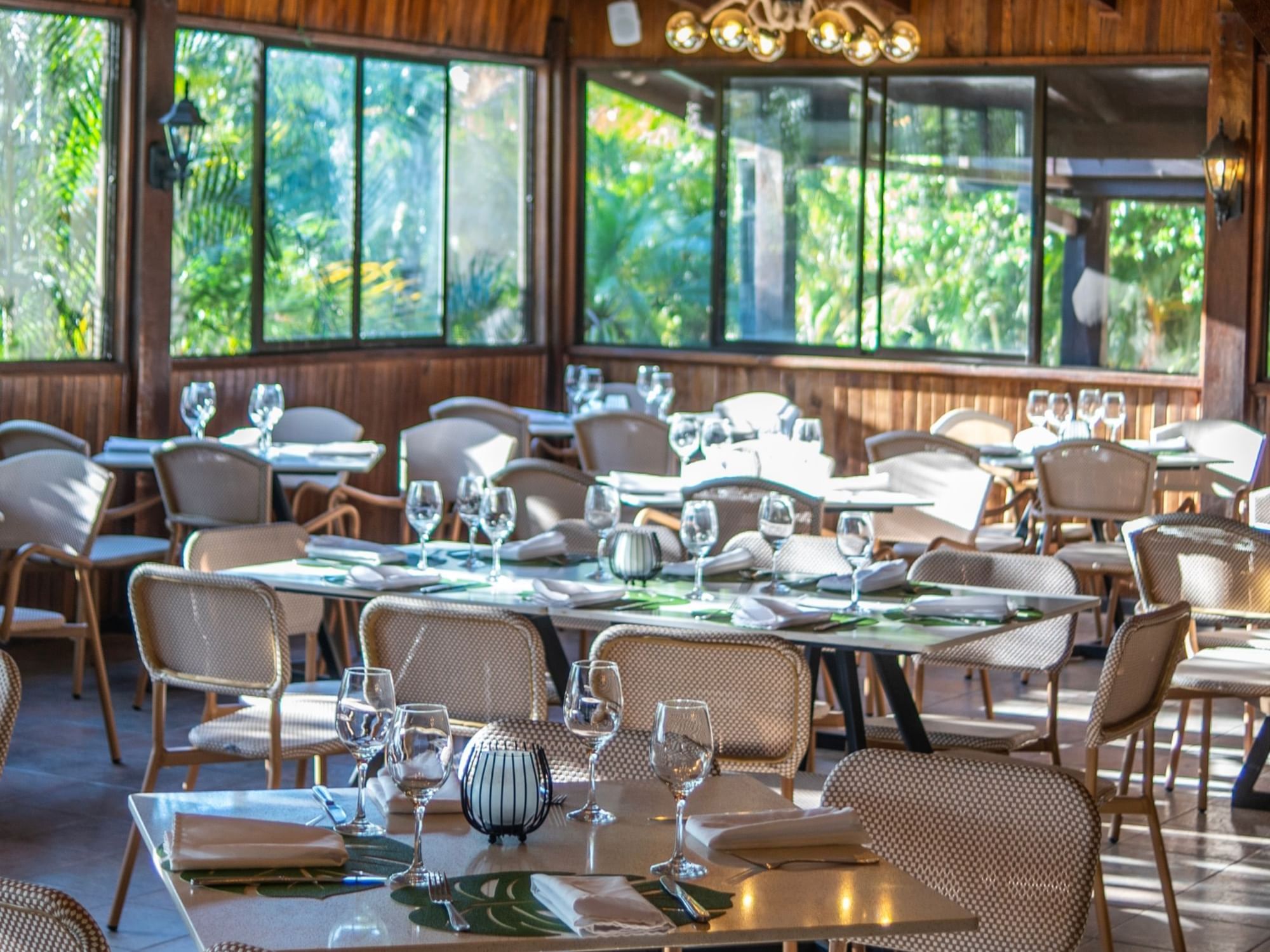 El Jaguar Restaurant - Honor to the Majestic King of Fauna
A touch of sophistication combined with a little bit of ingenuity to present delicious Costa Rican food where each dish is a story or anecdote to be told.
A place where nature and culture come together to create the best of traditional Costa Rican cuisine with a gourmet touch. Colors, aromas, and flavors infused in a concept of food sustainability.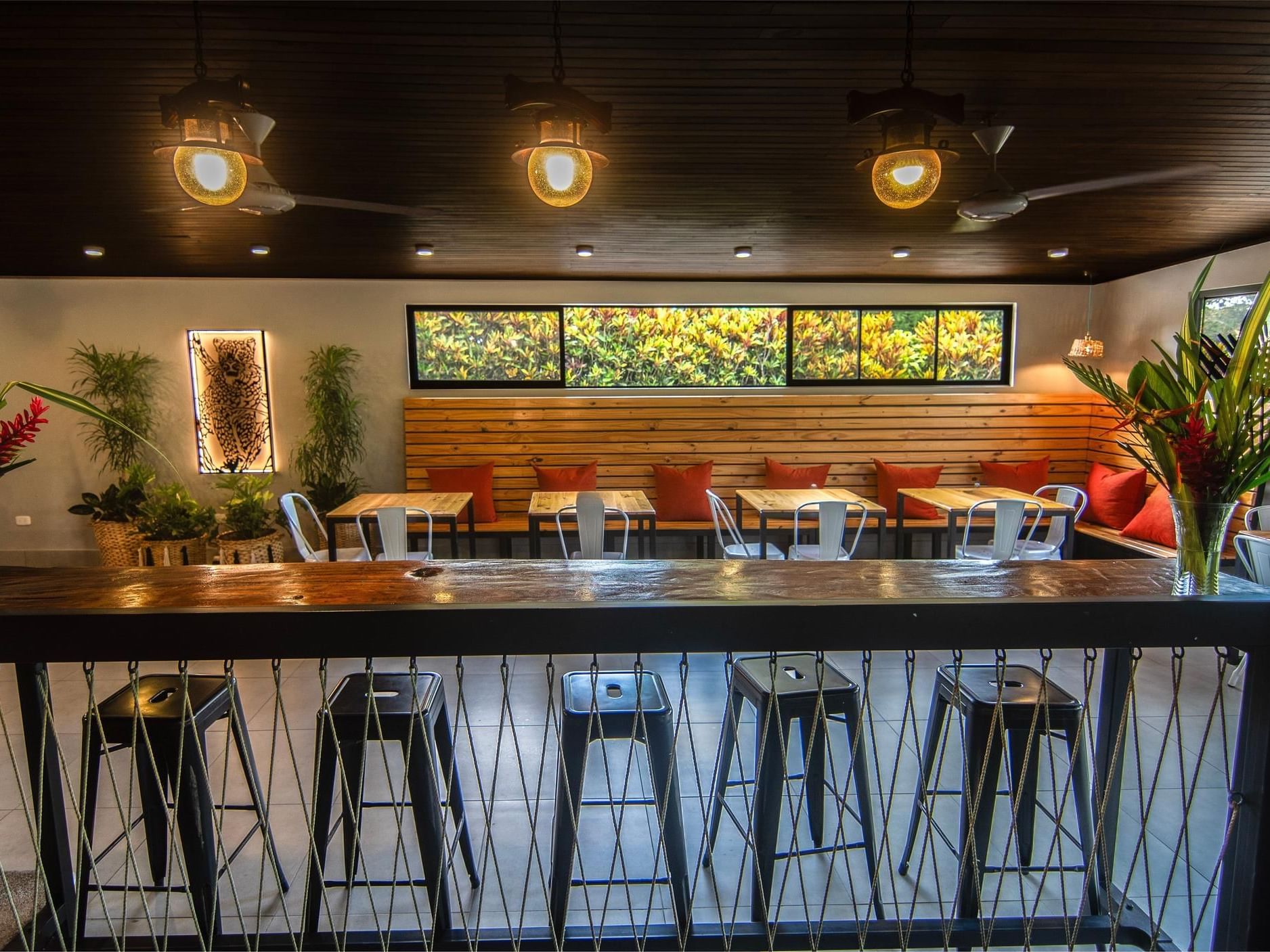 The café offers a special place to share a good cup of coffee and experience the Costa Rican gourmet product globally recognized for its quality, through specialized methods, to obtain and enjoy its delicate aromas and flavors.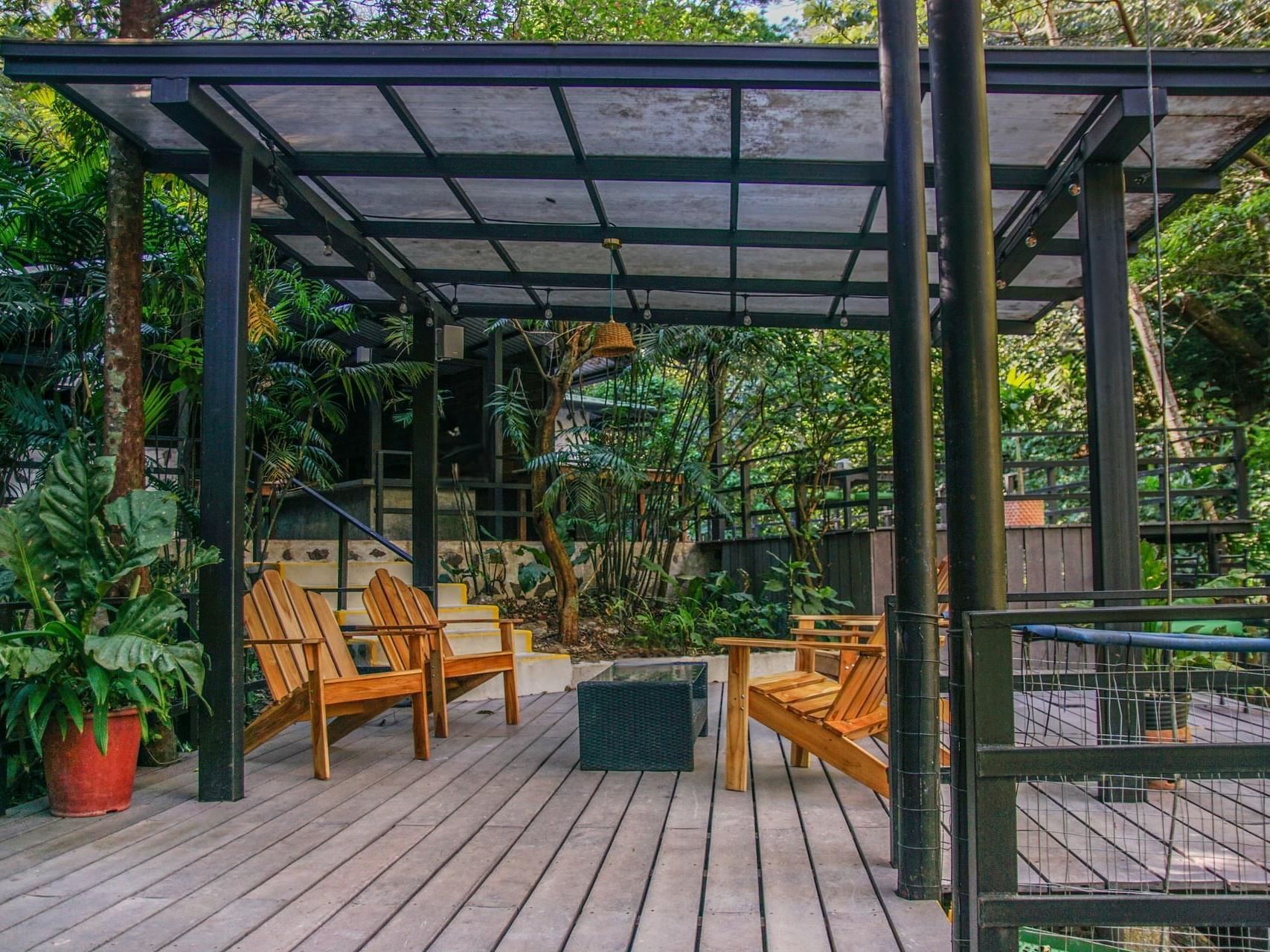 Ficus Coffee Shop & Bar - In the Heart of the Forest
This coffee shop and bar offers our visitors delicious coffee, natural beverages, beer and cocktails, as well as snacks and fast food. Located in Pacayas Hot Springs, surrounded by lush rainforest and sounds of nature arising from Rincón de la Vieja volcano.