10 One Day Guanacaste Tours for the Entire Family to Enjoy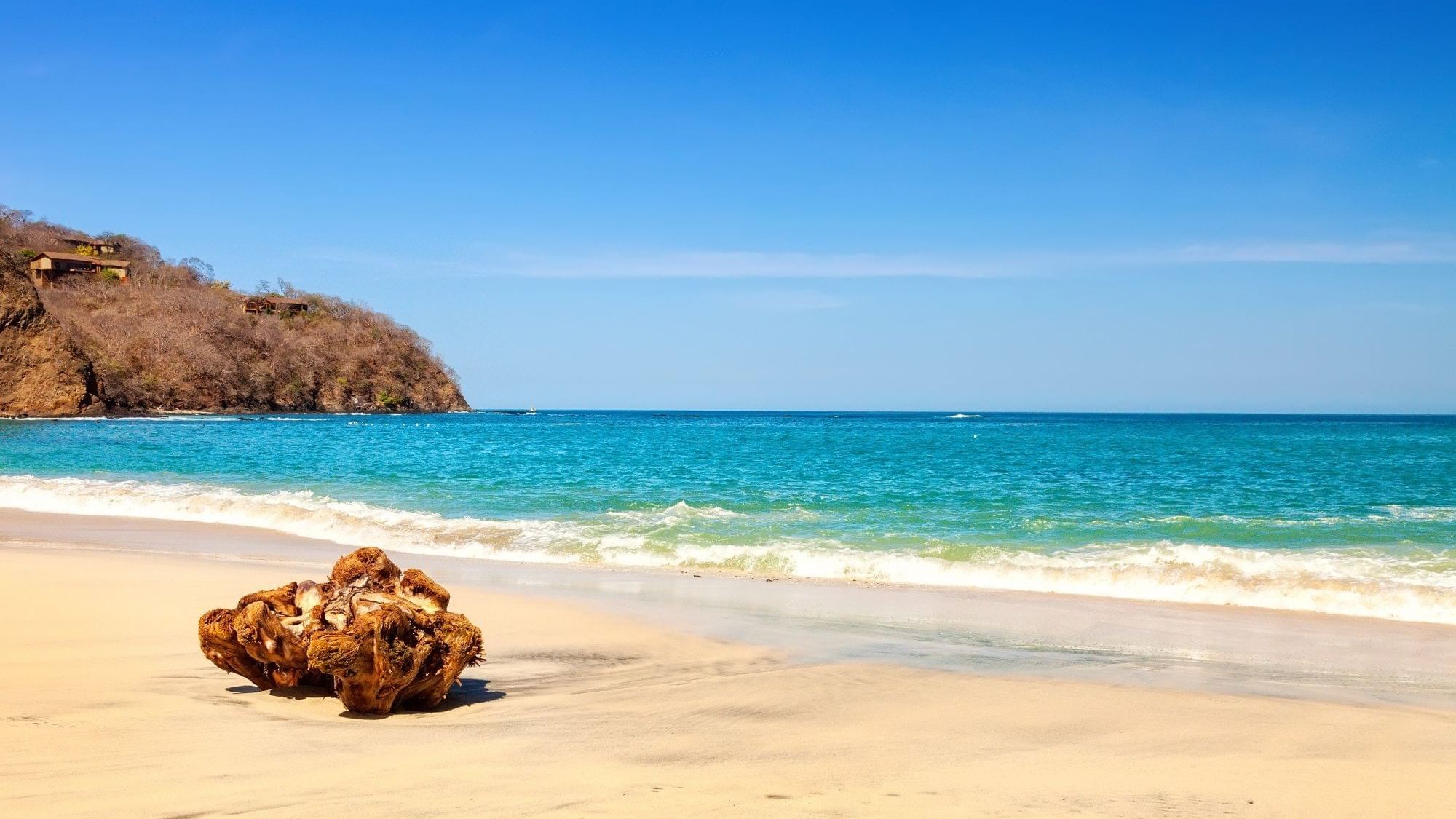 1. ATV Tours in Guanacaste
These day trips showcase the best of Guanacaste from the saddle of a four-wheeler. The day starts with a pick up at your resort, followed by a thorough safety briefing before you head out to explore one or more of the wonderful landscapes in our area.
Most tours offer a little bit of everything, from exploring local towns and villages to meandering along beautiful beaches and jungle paths. Whether you prefer an extreme adventure over rugged terrain or a gentler journey of discovery, Guanacaste ATV tours will not disappoint.
For a day of action-packed fun, you can combine your ATV tours with other activities like horseback riding or zip-lining too.

2. Guanacaste Boat Tours
Set aside several hours for these afternoon or morning excursions into Guanacaste's beautiful ocean. You can expect glorious sunshine, stunning views of the shoreline and a chance to spot dolphins, turtles, and flying fish out on the waters.
Many of these tours include a stop for snorkeling at a prime spot as well as an onboard bar to toast your accomplishments as the sun sets over our lovely landscapes.

3. Snorkeling Trips
Set off across Flamingo Bay towards the Catalina Islands as the sun rises. Your underwater adventure begins here, where volcanic rock formations rise up into the morning sky.
Your guide joins you in the water as you peer into the depths with your goggles, in search of Guanacaste's most beautiful sea creatures. You may be lucky enough to see turtles, white tip reef sharks, seahorses, angelfish, eels, and octopus during your trip.
The tours include a snack, transfers, a guide, and all the equipment you'll need.

4. Scuba Diving Guanacaste Tour
Certified scuba divers will enjoy delving a little deeper into the Catalina Islands ecosystem on this excursion into the deep blue.
Depending on the weather and water conditions, your guide will choose two sites for the days dives before filling your on necessary safety measures. The best dives take place in the vicinity of the volcanic Catalina Islands'rich marine habitat.
If your scuba diving skills are a little rusty, you can also take a refresher course to get you back on track before venturing out. The outing includes snacks, guides, transfers, and entry fees.

5. River Safari Tours
This is one of the best excursions near Guanacaste, Costa Rica for nature lovers.
Float down the Tenorio or Corobici River on a safari boat in search of monkeys, iguanas, crocodiles and some of Costa Rica's 787 bird species. Keep your eyes peeled for beautiful hummingbirds, trogons and motmots among the giant fig trees.
Your trip includes an experienced guide, park fees, lunch, and transfers.

6. Liberia City & Santa Rosa National Park
Get two Guanacaste Costa Rica adventures in one when you head off on the dual adventure of the province's best sights.
Your morning starts with a bracing hike through the beautiful environment of the Santa Rosa National Park where you may be lucky enough to see deer, birds, and monkeys in their lush home.
Afterward, an experienced guide will introduce you to the best sights of the capital, Liberia, including all the best historic sites. Don't forget some spending money so you can spoil your friends with some souvenirs of your visit.
The trip includes transport to the park and city in an airconditioned bus, excellent guides, park fees, lunch, and a complimentary water bottle.
Be sure to wear comfortable clothing and don't forget your camera.

7. Rincón de la Vieja National Park
This day trip is one of the best excursions near Guanacaste Costa Rica for family fun. Children over the age of seven can tag along to view nature at its best on this interesting outing.
You'll get to see the Las Pilas steam vents, boiling mud pools, fumaroles, and sulfur springs. Keep your eyes peeled for white-faced, spider and howler monkeys, armadillos, tapirs and kinkajous as you go along.
Afterward, stop off in Liberia for lunch and some curio shopping for the perfect end to your exciting day out.

8. Palo Verde & Pottery
Spend the day indulging in two of Costa Rica's finest attractions. The Palo Verde National Park is an important wetland area fed by the Tempisque River and filled with abundant life forms.
You could get to see crocodiles, capuchin monkeys, collared peccaries, and white-tailed deer. Birdlife is prolific here with roseate spoonbills, white ibis, snail kites, and northern shovellers in attendance.
Your reverie's interrupted by lunch, followed by an insightful tour of the well-known artisan village of Guaitil. Here you'll learn more about the fascinating lifestyles of the Chorotega Indians and get to see them at work.
Their artistry dates back to the Pre-Colombian era and showcased in the gorgeous pottery items for sale all over the village.

9. Soaring Over the Dry Forest
Zip-lining tours are one of Guanacaste's most exciting outings for locals and visitors alike. It's the closest thing to flying through this tropical environment and offers a unique perspective on this famous forest.
Despite its lush appearance, this forest is one of the rare examples worldwide where the trees thrive despite water scarcity.
Zip-lining involves swinging from platform to platform on a tight line stretched between the tees. As such, it's the perfect eco-friendly way to explore this fragile environment without doing any harm.

10. Diamante Eco Adventure & Animal Sanctuary
If you'd prefer a tamer introduction to zip-lining and other active adventures in Guanacaste, take a day trip to this family-friendly playground.
Here you'll get the chance to jump, swing, kayak, mountain bike and try your skills at paddle boarding in a pristine sanctuary for endangered animals.
When you've worn yourself out with all these activities, take a stroll through the butterfly observatory and visit the animal enclosures. There are toucans, jaguars, sloths, pumas, monkeys, and birds to admire here.
Plan the Perfect Stay in Guanacaste
Whichever Guanacaste tour piques your interest, you're assured of easy access from our premier resort in northwestern Guanacaste.
Find out more about the best Guanacaste Costa Rica excursions on our tour page, or keep reading our tour guide for inspiration.