10 Delicious Types of Costa Rican Food You Need to Try on Your Visit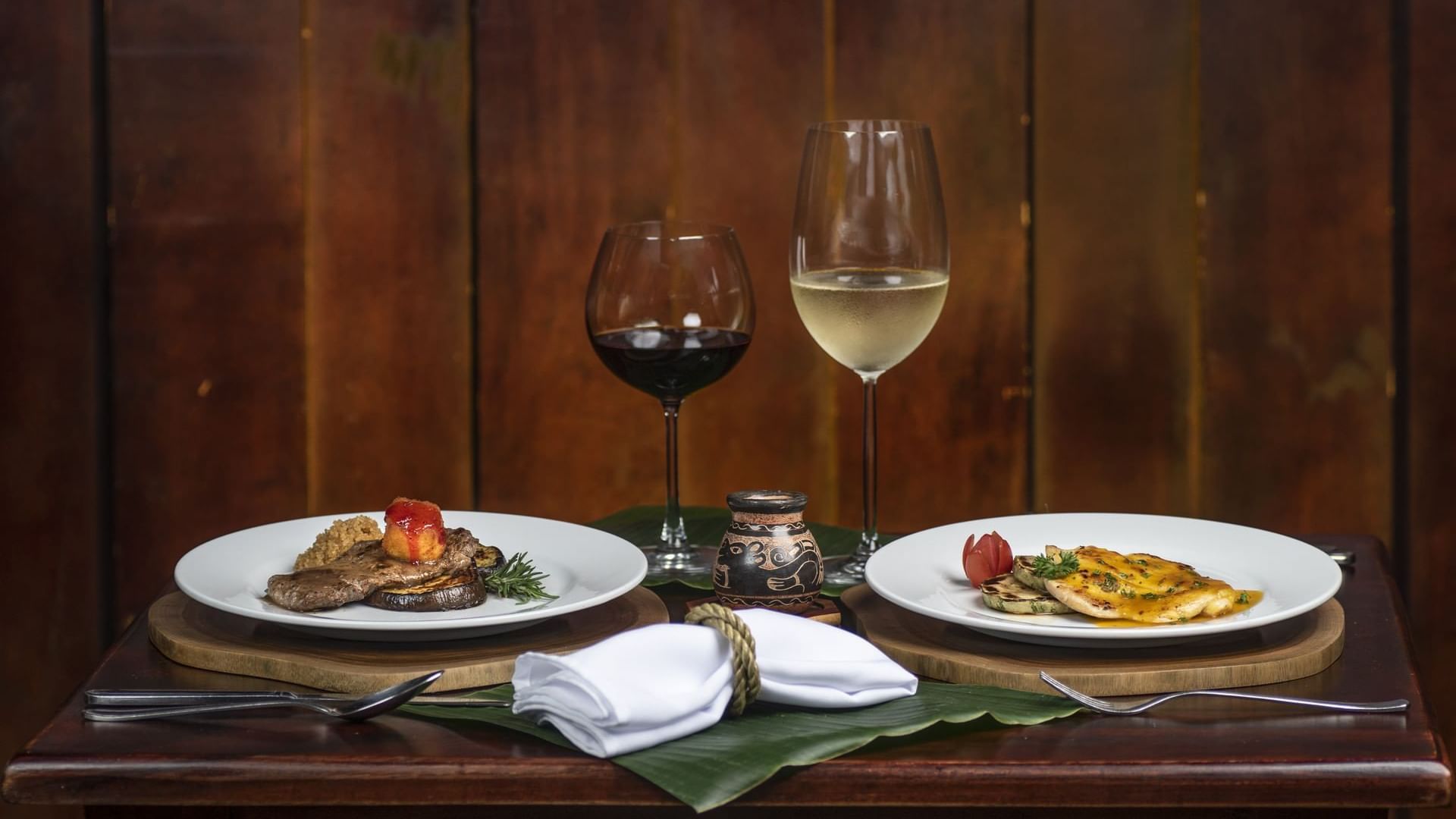 From beaches and nature to national parks and hiking. One of the best parts of visiting another country like Costa Rica is to try out all the authentic food.
Costa Rican food is definitely something to get excited about. Before you go, learn all about what to expect to find on menus during your Costa Rican vacation.
Read on to learn about every dish you will want to try while visiting Costa Rica!

1. Casado
This traditional plate of Costa Rican food, Casado, translates as "married man." While there are many variations, Casado is a regular lunchtime fare in Costa Rica.
It's not just one food, but a plate of a combination of foods traditional to Costa Rica.
Casado always includes rice and beans, as do many dishes from Costa Rica. Sometimes they are mixed but often served separately.
Then there is usually a green salad. Although some Costa Ricans would serve a pasta salad in place of the green salad.
Most Casados will add plantains and a protein to the dish. Proteins would mostly include fish or chicken.

2. Olla De Carne
Olla De Carne is a traditional Costa Rican beef stew. This is the food you would find in the homes of Costa Ricans and available for tourists. It's hearty and filled with native ingredients.
Besides beef, the stew will often contain cassava, carrots, corn, and other vegetables. Plantains and taro root are also common additions.
While in most countries stew can be served alone, in Costa Rica Olla De Carne is regularly served with the traditional rice and beans alongside the stew.

3. Gallo Pinto
Gallo Pinto, which translates as painted rooster, is often considered the national dish of Costa Rica. Like many dishes that make up the Costa Rican food culture, it is made of rice and beans.
Many Costa Ricans will eat Gallo Pinto for breakfast. Sometimes even serving it with eggs on top of it.
The dish is made by combining rice and beans. Then added to that are diced red peppers, onions, and cilantro.
Salsa Lizano is also added to the mix. This sauce is a traditional sauce used by all Costa Ricans in their food. The brown sauce bought bottled is a combination of sweet and spicy showcasing the flavor profile of Costa Rican food.

4. Sopa Negra
This is a great choice for vegetarians who want to escape some more meat-heavy options that are normally part of Costa Rican food. Sopa Negra is black bean soup.
The black bean is an important component to many Costa Rican dishes; here it's the star of the show.
Besides the black bean, there are onions, peppers, and cilantro. Many Costa Ricans eat this soup with a dash of Tabasco sauce too.

5. Chifrijo
Chifrijo is Costa Rica's answer for a great snack idea. The name comes together by combining the name of the two chief ingredients, chicharrones, and frijoles.
Chicharrones are the first half of the combo. They are fried pork rinds. They are combined with frijoles or beans.
Imagine this dish like a dip, often served as a snack food in bars. It starts with rice, then beans. Then the chicharrones are added on top. The dish is finished off by adding avocado, pico de gallo, chimichurri, and lime.
Chifrijo is commonly served with tortilla chips or corn tortillas.

6. Patacones
Patacones are another popular snack type food found in Costa Rica and made from a common ingredient. Patacones are fried plantains.
The plantains are flattened and double fried. Then salted.
They commonly serve the fried plantains with pico de gallo or smashed black beans.

7. Arroz Con
Arroz Con is Costa Rica's version of Chinese fried rice. Like black beans, rice is a common ingredient found in Costa Rican food.
The rice is often combined with a protein like chicken, pork or shrimp. The rice is mixed with annatto. This is a spice, which is like saffron used in paellas and turns the rice a pretty yellow.
Besides the protein, rice, annatto, peas, carrots, bell peppers, and celery are added to it.

8. Costa Rican Coffee
While maybe not food, coffee goes with food. And if you're a fan of coffee, Costa Rican coffee is going to knock your socks off.
Go for the full experience by playing tourist and visiting a Costa Rican coffee farm. You can visit local farms for tours. Find out how they farm Costa Rican coffee beans.
Then plan to have a cup (or two). You can also take advantage of being there and buy some authentic beans to take home with you.

9. Arroz Con Leche
You can't try Costa Rican food and not try out their desserts too. Arroz Con Leche is like a rice pudding. Rice, common to many of the dishes mentioned, is added to milk.
Along with the rice and milk, there is sugar, salt, lemon zest, and cinnamon sticks. This creates a creamy and milky rice pudding delight.

10. Tres Leches Cake
This is a common dessert in all Central America, Costa Rica included. Tres Leches is translated as three milks. This is the three kinds of milk cake.
The cake is baked and then poked. Three kinds of milk, evaporated, sweetened condensed, and heavy cream are combined and poured over the cake to soak into it.
The cake is then served with whipped cream as the frosting. It's also common to sprinkle it with cinnamon.
Try Costa Rican Food for a True Costa Rican Experience
Costa Rica has much to offer vacationers with so many things to do and see. Visitors can relax on our beautiful beaches, go on tours and trips, and try the dishes that are iconic to Costa Rican.
For more information about visiting Costa Rica and to start planning your getaway, contact us today.