From the savannah and the horse to the sea and the surfboard
Cowboy culture and surfing culture in Costa Rica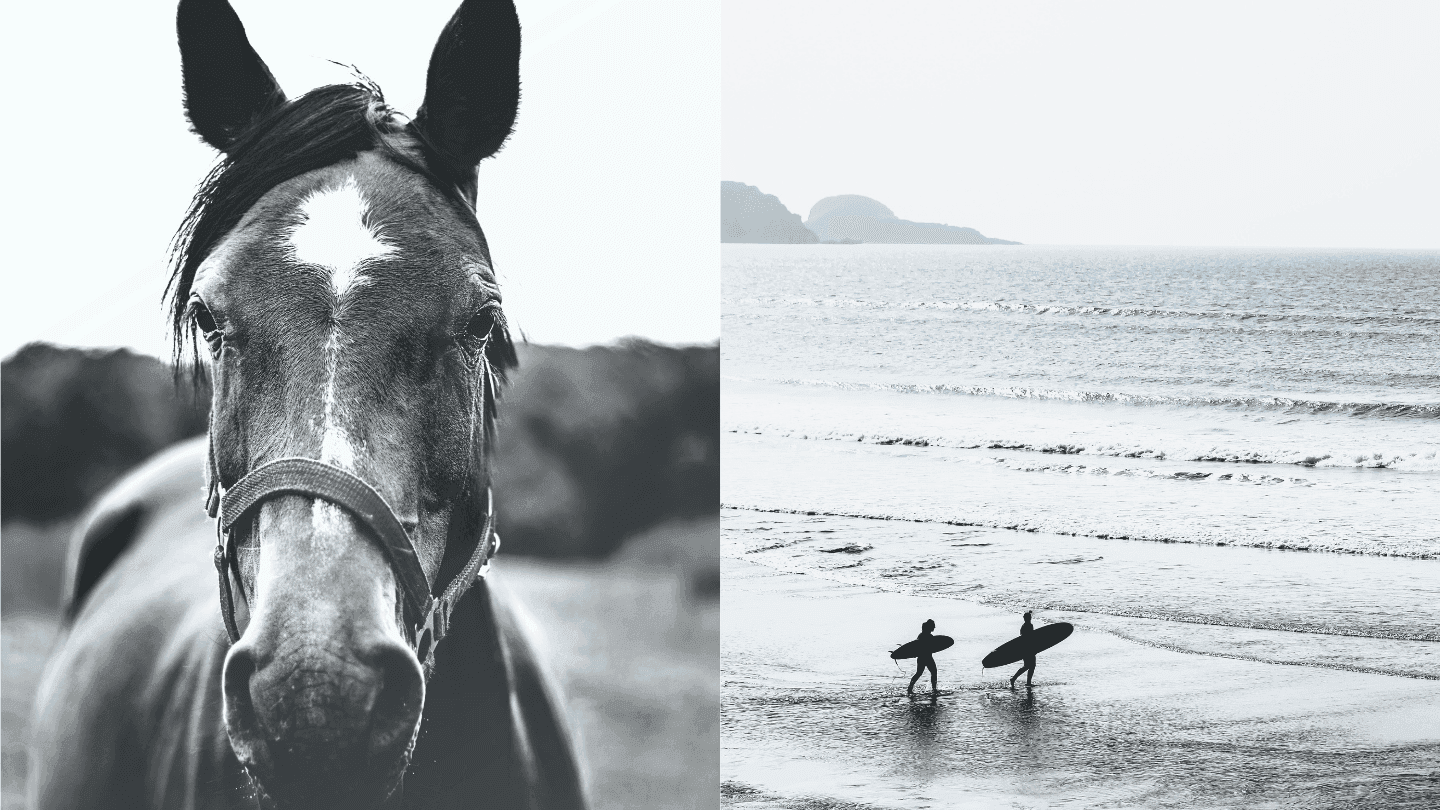 In Costa Rica we exchanged the army for books, when in 1948, we decreed the abolition of the army. We have proclaimed ourselves as a peace-loving country that should not finance the purchase of weapons and thus be able to invest more in education, nature conservation, and the safety of its inhabitants and visitors.
In the same way we can symbolically say that we have changed the culture of the cowboy who rode the plains and coastal savannas for the culture of surfing and the board that accompanies us on the beaches.
Thus, this reflection, not literal but general, marks an evolution in the Costa Rican way of being. A state where the economy, driven mainly by tourism, completely changes the lifestyle in coastal areas. The economic activity has transitioned towards the beach rather than towards the savannah and from the traditional economy of livestock to that of recreation and attention to visitors, taking advantage of the natural beauty with which the Costa Rican territory has been generously endowed.
We say that we exchanged horses for boards with the huge growth of tourism. The interest is in riding waves more than horses and that hotels and restaurants are filled with people curious to experience the landscape and taste its Creole delicacies full of flavor.

It also highlights the growing international attraction for outdoor sports and direct contact with nature such as surfing. Costa Rica is a privileged country in the world and its beaches, in addition to good waves, have the infrastructure to meet all the needs of those who come to visit.
It must be said that people's lifestyles have changed as a result. There is a constant search for connection with nature and more relaxed states which allow to improve the physical and mental health of the inhabitants and visitors. This has also driven the overall improvement of access to beaches and mountains for recreational purposes, and in recent decades, as housing developments.
Whether on the beach or in the mountains, with a board or a horse, in Costa Rica there will always be a great opportunity to ride the wave of connection with nature, to disconnect the stressful noise of the city, and to connect with the relaxing sound of the ocean waves, the mountain breeze and the chirping of crickets and cicadas soothe the mind and ease the soul. PURA VIDA!