Guanacaste in the North Pacific Costa Rica
Of the Homeland by our own will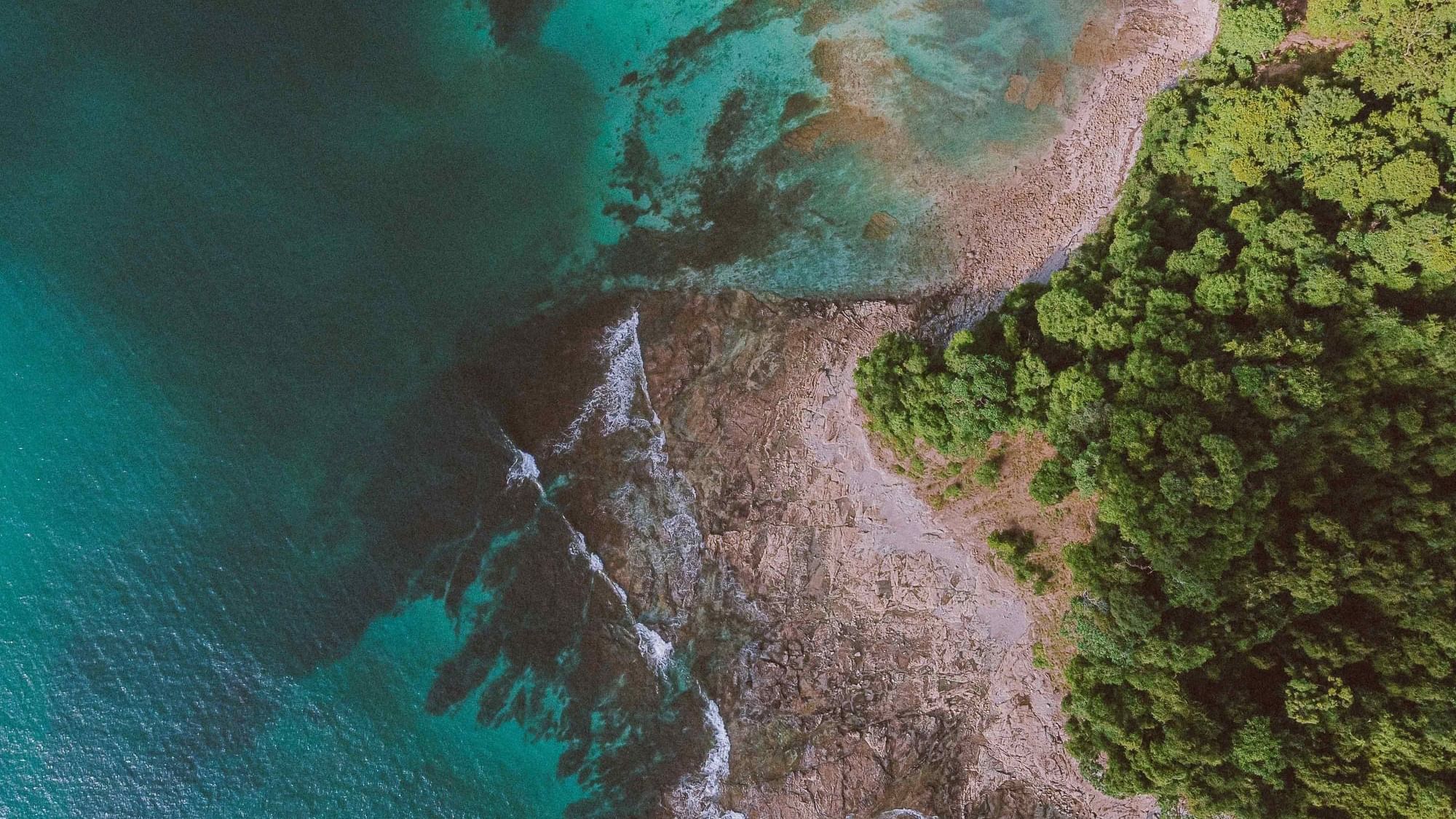 "DE LA PATRIA POR NUESTRA VOLUNTAD", the phrase that exalts the coat of arms of the Guanacaste province and that goes beyond the aggregation of the Nicoya Party, today Guanacaste, to Costa Rica.
We are talking about a territory of more than 10 thousand square kilometers, equivalent to 20% of the Costa Rican territory, and not just any territory, we are talking about a large piece of land with five types of life zones, different climates, temperatures and vegetation; from dry, humid, and very humid rainforests to a mountain range with four majestic volcanoes.

Located on the northern Pacific coast, this province is crossed by the third largest river and the largest watershed in the country with 5,400 kilometers; the Tempisque River Basin. In addition, about ten national parks and areas were declared World Heritage of Humanity by UNESCO for their biodiversity. With the help of wind, water, sun, and heat from volcanoes, clean energy is generated here for the country. It has a 200-kilometer maritime border and more than 130 white sand beaches of all shades, and as if that were not enough, the Nicoya Peninsula, one of the 5 blue zones in the world, famous for the longevity of its inhabitants. But let's review the details:

In 1999 UNESCO declared the Guanacaste Conservation Area a Natural World Heritage Site. We have a biogeographical block of protected wilderness area that contains together and integrated four of the five main ecosystems; marine-coastal, dry forest, cloud forest, and rainforest. What makes it so special? The fact that it is the only preserved ecosystem of its kind in the New World. In this natural jewel is the equivalent of 2.6% of the world's biodiversity. Here there are more terrestrial species than in all of northern Mexico, the United States and Canada combined! In this protected area we also find the Rincón de la Vieja Volcano, an active colossus, important for tourism and energy generation.

Guanacaste is an energy engine. Costa Rica is recognized worldwide for producing more than 98% of its electrical energy from renewable sources. By the end of 2020, the country reached 99.78% of its production through five different sources of generation; hydroelectric, wind, solar, geothermal, and biomass, generating in the Guanacaste pampas 40% of the clean energy consumed in Costa Rica.

This beautiful coastal province is an outstanding tourist destination for sun and beach, culture, ecotourism, adventure, and wellness. The Country Brand has an important positioning worldwide in ecotourism, within the main destinations for surfing and visiting national parks, but if we remember the history of Guanacaste, here agriculture and livestock was the livelihood. Cattle ranches played a key role in the economy and how a province that was dependent on agriculture and livestock went on to diversify into the service sector. Today, Guanacaste is the main tourist destination in Costa Rica. More than 50% of the tourists that enter the country visit the Guanacaste pampas. The reason is very simple; it's a province that has it all! Nature, folklore, customs and a very particular idiosyncrasy full of joy, full of joy! A touristic destination highlighted by the sun and beach tourism, but which has a plethora of first-class attractions, where the human warmth and simplicity of its people stand out. But of course, we can not fail to mention the Daniel Oduber Quiros International Airport in Liberia, the main gateway to Guanacaste and outstanding tourist destinations such as La Fortuna or Monteverde. More than 15 airlines connect with the world to this natural paradise that also houses the Polo Turístico Golfo de Papagayo, the only investment of the Government of Costa Rica, via the Costa Rican Tourism Institute (ICT) of a resort development project on a large scale.

But we continue to detail here, this is another province that is working hard to improve through technological investment. Guanacaste is standing out as one of the regions with the greatest potential for high-tech companies to settle in the country. At the EARTH University Campus La Flor, the Precision Agriculture Center monitors crops in real time through drones and satellites, a diagnostic model of farms that identifies what the plantation needs and the quantities. It makes them more efficient; they save resources and improve plantation yields. We also founded INVENIO University, a pioneer in dual education; it is the only university in Central and Latin America that teaches Information Technology and Mechatronics Engineering under this modality; three months in the classrooms and three months in the companies through a network of more than 85 national and international companies. Others are consolidating their own free zone within the campus where companies of computer services and product design and industrial maintenance parts are already operating. We continue with a great example and pride of national talent; Ad Astra Rocket, an aerospace engineering company dedicated to the development of advanced propulsion technologies based on plasma, but also seeks that Costa Rican vehicles run on hydrogen, working on the entire ecosystem; design, construction and operation of the stations that will supply hydrogen to these vehicles throughout the country. We end with the Biomedical Research Center from Guanacaste which could be confirmed to the world if a dose of vaccine against human papillomavirus is as effective for women as the two doses currently recommended by WHO to prevent the disease, making it accessible to countries that have not yet been able to introduce it. From this region, which has the highest rate of cervical cancer in Costa Rica, the idea of creating a center to research better techniques to detect and combat the virus was born.

For all this and much more, we have been adding so much value to Costa Rica for 199 years! At Buena Vista del Rincon we are proud to be 100% Guanacastecos.