Need Vacation Inspiration? 7 Awesome Rincon de la Vieja Activities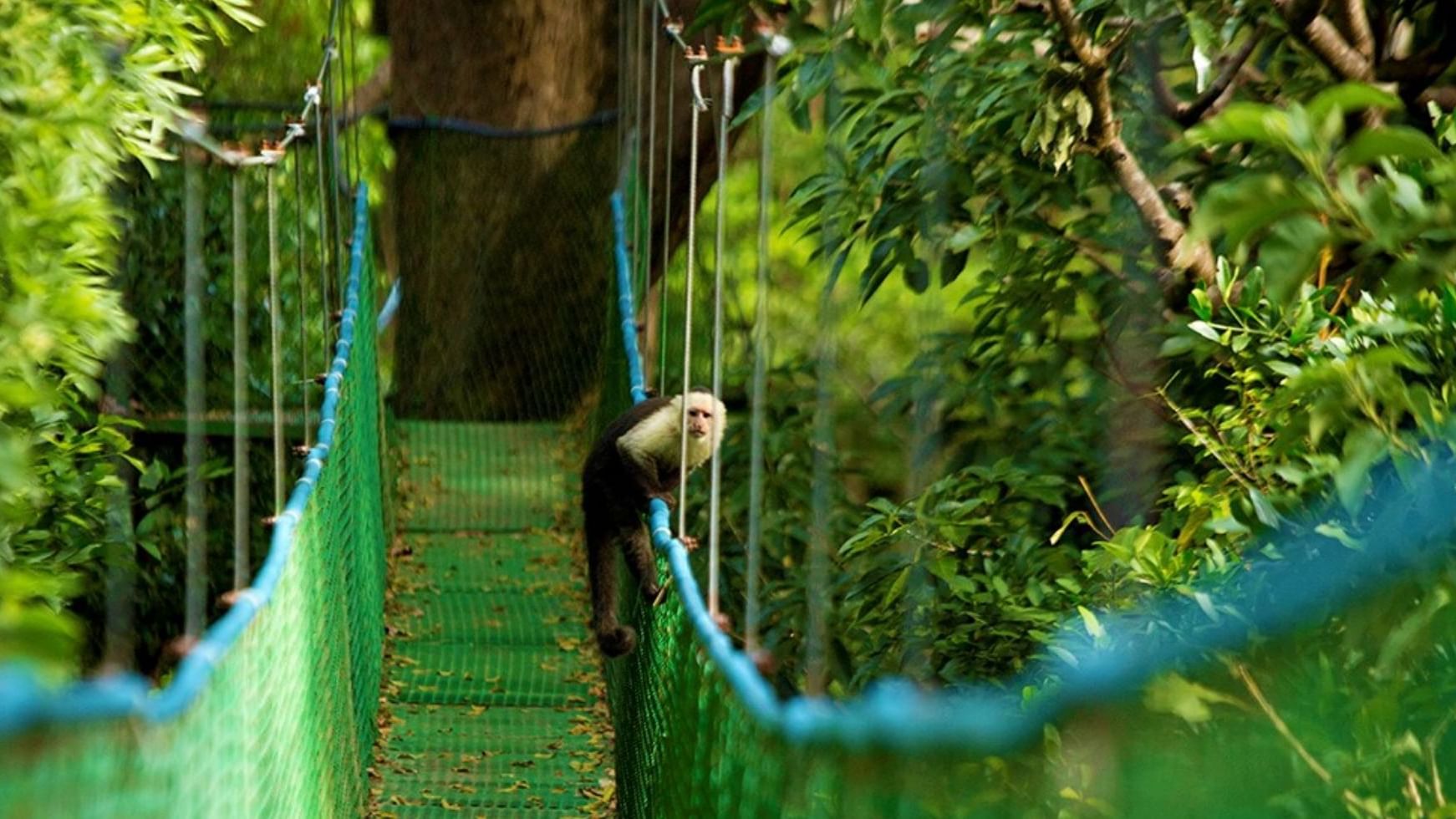 That's an increase of 200 times! As you can imagine, that means there is a myriad of eco-activities and things to do in this gorgeous country.
You might think of a tropical vacation as lounging on the beach all day, and you can certainly do that. But there is a whole lot more to explore than just the beach! Check out these incredible Rincon de la Vieja activities that you can enjoy in Costa Rica's Guanacaste province.

1. Ziplining
Ziplining originated in Costa Rica. In the 1970s, American biologist Donald Perry was studying the rainforest canopy.
To access the canopy, he devised a system of ropes and platforms that could help him move through the treetops. It wasn't common for anyone to hang out in the trees and he soon earned the nickname, Hombre Mono (Monkey Man).
In 1997, Canadian Darren Hreniuk built the first commercial zipline. Thus, the industry that has delighted people both in Costa Rica and around the world, was born.
Experience the thrill of soaring high above the jungle floor for yourself on your visit to Guanacaste. Strap on your harness for a safe, yet exhilarating way to experience the rainforest. You might not be as interested in the bugs and snakes as Perry was, but if you love adventure, this is one you won't soon forget!

2. Hanging Bridges
What if you want to enjoy the rainforest canopy but zipping along free as a bird sounds more terrifying than exhilarating? Ziplining with a reputable company is safe, of course, but you're not alone.
Go for a hanging bridge tour instead!
Stroll across a network of 16 bridges with a maximum height of 20 meters (65 feet) above the forest floor. The nice thing about going slow is that you'll get to enjoy more of the flora and fauna. That's the whole point of getting up close and personal with the rainforest canopy anyway, right?

3. Hiking
If you prefer to explore the rainforest floor, hiking is a great way to do that. The Costa Rican rainforest is alive with birds, bugs, flowers, frogs, and all sorts of other types of wildlife.
Of course, the animals are shy and finding them can be a challenge. This is why it's a great idea to hire a guide who knows where the animals like to hang out and how to spot them.
Night Hiking
The jungle is a completely different place after dark. About three-fourths of Costa Rican mammals (other than bats) are at least partially nocturnal. Not to mention the various frogs, birds, and other animals you may have the chance to see.

4. Visit Rincon de la Vieja and Santa Rosa National Parks
Representing 2% of Costa Rica's landmass, 2.6% of the world's biodiversity lives within the borders of these two national parks. That translates to about 335,000 species.
To put this into perspective, that's more than all the species found in Mexico, the U.S., and Canada combined!
There are miles and miles of trails within the park. To get the best experience, we definitely recommend hiring a guide. You won't waste time trying to figure out the trails and an experienced guide will spot animals and tell you fun facts and interesting tidbits about the jungle life around you.

5. Horseback Riding
A great way to cover more ground in the rainforest is to go on a horseback riding tour. Trails that would normally take 4 hours to cover can be toured in only 2 1/2 hours on horseback.
Not to mention, horseback riding is an exciting experience in its own right.
The rainforest isn't the only thing you can explore on the tour and you won't be aboard your horse for the whole tour either. Check out a sulfur mine and you can even go for an exhilarating trip down a waterslide!

6. Organic Farm Tour
Looking for something a little out of the ordinary? Taking an organic farm tour is not your run-of-the-mill tourist activity.
Costa Rica is known for focusing on eco-tourism and using sustainable practices. Its emphasis on nature and wildlife is evident even in the colorful and wildlife-themed Costa Rican currency.
Plus, there are many places in Costa Rica trying to do their part to make the world a greener place. At our eco-lodge, we go above and beyond the typical eco-experience.
We have a biodigester that treats the grey waters of the hotel and collects the methane gas that this process produces. This, in turn, is used to power the hotel's kitchen and laundry room.
On the tour, you can see this whole process. Also, check out the herb garden, worm farm, and artisan milking parlor.

7. Natural Cosmetics Lab Tour
For one more out-of-the-box vacation activity, don't miss our laboratory tour. At our hotel, we produce all our own personal care products and cleaning products.
As you can see, we hold our commitment to sustainable practices and eco-living in high regard.

Don't Miss These Rincon de la Vieja Activities and More
There is no shortage of exciting Rincon de la Vieja activities in which you can participate. Costa Rica and her gorgeous northern province, Guanacaste, have a rich and diverse selection of activities to offer. There's no way you can be bored on your trip!
For a great place to stay, don't forget to book your stay with us here at Buena Vista del Rincon. You can also book tours directly from our website to make planning your stay in Costa Rica super easy.