Welcome
Buena Vista del Rincon
Hotel, Spa and Eco Adventure Park
A LITTLE PIECE OF PARADISE THAT WE SHARE WITH HUMANITY
Our being is to share wellness with humanity through a unique experience of connection with nature.
We are in the middle of a primary rainforest, next to the Guanacaste Conservation Area (ACG), which represents 2.6% of the planet´s biodiversity (Costa Rica houses 6% of global biodiversity).
Here you can connect with your essence; learn about the culture of an ecotourism-loving country, enjoy and relax in total harmony with Mother Earth.
We are a human experience of spiritual essence
Where we are Located
A magical place in Guanacaste, Costa Rica... A beautiful representation of the planet's biodiversity.
A mountain hotel inside a rainforest in the foothills of the mystical volcano RINCÓN DE LA VIEJA. We are part of the beautiful and sunny province of Guanacaste, Costa Rica just 31 Km from the city of Liberia where the Daniel Oduber Quirós International Airport (LIR) is located.
We have lush vegetation, hot springs, trails, waterfalls, rivers, and majestic views of the pampas and the pacific coast. Living treasures that let us connect with nature. We are a little piece of Paradise that we share with the world.
Day Pass
Live ecotourism at its fullest
Ecotourism lovers can experience the magic of deep connection with nature in just one day with our special package.
In just one amazing day you will fill yourself with adventure flying over the trees in the best zip line of Guanacaste, you will walk in the sky on hanging bridges and you will feel the adrenaline rush of speed on the water slide in Costa Rica´s forest. In one day, you will enjoy our gastronomy, you will learn about our culture, traditions, history, and art... In the afternoon, after horseback riding for 30 minutes and a walk on the trail where you will visit a spectacular waterfall, an experience of absolute relaxation awaits you in our hot springs inside the rainforest.
We invite you to live this connection experience in one day at Buena Vista del Rincón.
Accommodations
Here you can rest in comfort being lulled by the sound of the earth
Our rooms are conditioned with songs of the forest, caress of the mountain breeze and sweet morning´s dew making us rest and dream with a new day in Paradise.
We have 76 rooms equipped with everything you need to feel comfortable, relaxed, and almost at home. Our cabins are large, comfortable, and keep total harmony with the complex´s natural and traditional infrastructure.
We have 4 different room types to choose from to best suit your needs.
Special Offers
Stop dreaming about your Costa Rican getaway and start planning when you take advantage of these exclusive offers.
Slideshow
Website Exclusive Offer
Enjoy a 15% off booking directly with us for stays until December 22th, 2022.
If you are looking for a 2023 stay, discover our 18% off Early Booking promotion!
Includes lodging, breakfast, welcome drink, free access to our Pacaya Hot springs. Restrictions might apply.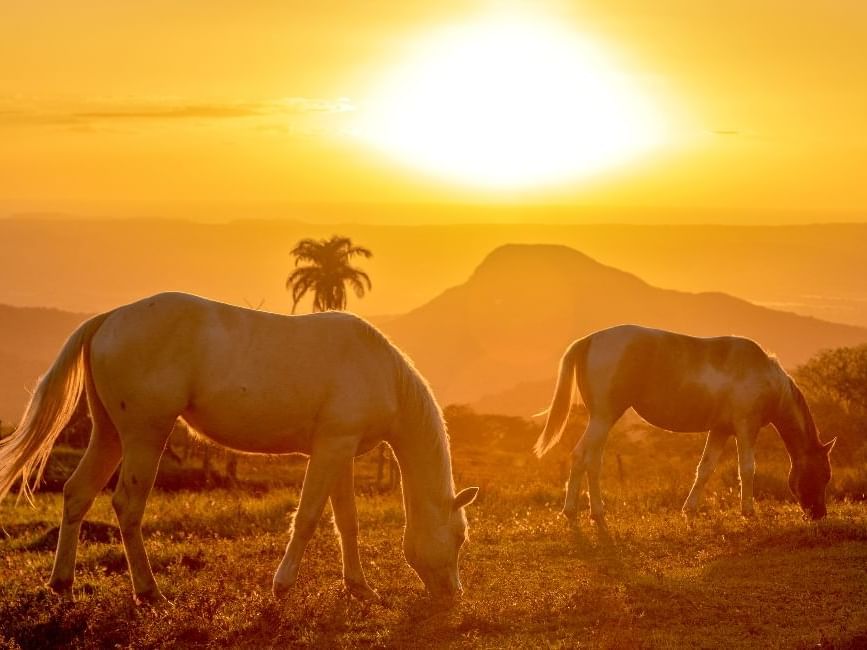 How do I get to Buena Vista del Rincon?
From McDonald's Liberia 31 kms (20 miles). Take Route 1 (Inter-American Highway) towards the West 13 kms (towards La Cruz), turn right to Cañas Dulces and continue 17 kms more on this route. Of the 31 kms (20 miles), 20 kms (12,5 miles) are paved and the remaining 11 kms (6,8 miles) are a ballast-type road in good condition so all types of vehicles can transit. The slopes are cemented.
Such a fun place. The waterslide was our favorite. We went sooo fast down the slide, it was amazing! The hanging bridges were so beautiful. We even saw a group of howler monkeys in the tree as we walked by. Everything from the horseback riding to the zip lines and Tarzan swing was so awesome!

2022-08-24
Una eco aventura en medio de la selva y la montaña

Buena Vista del rincón, es un Eco Lodge anclado en el medio de la montaña y sobre todo de la naturaleza. Podés intertarte en este lugar por días, que vas a tener muchísimas actividades para realizar y disfrutar en familia. Cada una de las actividades y servicios, está pensado a la perfección y súmamente cuidado para que puedas disfrtuar.
Las aguas termales, el tobogán del agua y los puentes colgantes se llevan todas las luces dentro del Eco Lodge.
Finalmente, cuenta con al menos 3 restaurantes, para todos los gustos y para que puedas disfrutar diferentes lugares dentro del precio.

2022-08-18
Great Place for Adventure!!

This was a really fun experience. They had everything you could want all in one place! We got to zip line, ride horses, tube down a water slide , enjoy hot springs, hanging bridges and a tractor ride. So much fun in one place. Highly recommend!!

2022-08-01
Quiet place and good food

We are in our early 70s and stayed 3 nights at this property. The meals are EXCELLENT; the staff very helpful. We certainly didn't do zipline, nor water sliding, nor horse-back riding but were able to enjoy the canopy walk and the wonderful hot springs where you definitely need bug spray as mosquitoes here are tiny and silent. It was a very quiet place that we thoroughly enjoyed.

2022-04-26
The activities at the property are amazing!

Great place to have a little taste of everything. Horseback riding, sliding in the jungle, mud bath, spa, and ZIP Lining. Big thanks to our guide Howard for his great attitude and showing us a good time. I highly recommend this experience !

2022-04-14
What to bring?
We are an Eco Mountain Hotel in Rincón de la Vieja, in Costa Rica´s tropical forest where in the dry season it stays green, which allows the natural richness to be appreciated all year round.
Remember to bring:
Insect repellent
Tennis shoes or comfortable shoes to walk
Long trousers
Bathing suit and sandals
Sunscreen
Cap or hat
Flashlight
Rain cape
If you have questions, please contact us and we will be happy to help!