8 Reasons Why You Have to Visit Guanacaste, Costa Rica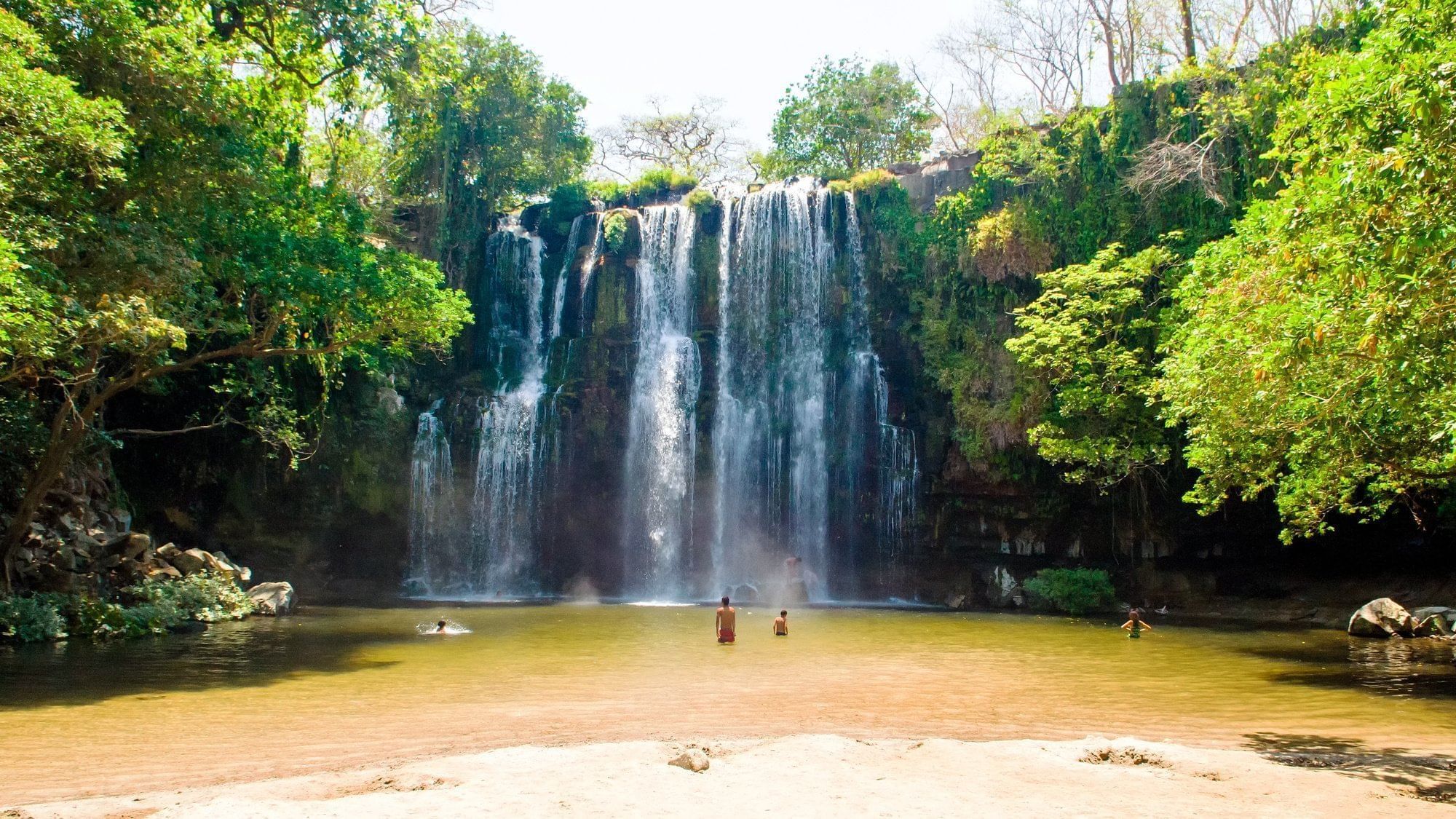 With the Daniel Oduber International Airport located in the area, its highly accessible and the regions best beaches are just a car ride away. But that's not all there is to see! Read on to learn about the most exciting reasons you need to visit Guanacaste!
1. To Go Surfing
Surfing is one of the most popular things to do in Guanacaste. The southern portion of the province has great waves for beginners. For the more advanced surfer, you will have to travel a little bit. Try jumping on a boat and head to Ollie's Point or Witch's Rock, some of the best surfing spots in Latin America. There, the swells can break more than six meters offshore.

2. To See the Wildlife
Visiting the national parks is the best way to meet most of the native animals of Costa Rica, although some do like to visit the beaches. If you want to see some really cool animals, take a boat ride on the Rio Tempisque. There you'll run into caimans, crocodiles, monkeys, and migratory birds of all kind.
You can also visit Ostional Wildlife Refuge or Marino Las Baulas National Park to see the sea turtles. During peak egg laying season, you will be able to spot thousands of sea turtles on the Ostional shores.
3. To Beach Hop
Black sand, pink sand, shell, or white sand, in Guanacaste, you can take your pick! To the south lies the grey sands of Hermosa Beach where the calm waters provide an excellent spot for family fun. Nearby at Matapalo Beach, you'll find all-inclusive resorts with highly private experiences, much different from the cultural immersion you experience by participating in an eco-friendly resort. In Guanacaste, you'll also find the town of Tamarindo with high-quality restaurants and a bustling nightlife. The city is also a popular spot for surfing. Nearby you'll also find the white sands of Langosta Beach. This quiet area is great for fishermen and those who are looking to go for a relaxing swim.
If you thought you had heard about all of the beaches, you'll be pleased to know we haven't yet mentioned the Flamingo Beach named for its pinkish white sand. This beach also features excellent cliff views.
4. To Go Zip Lining
Costa Rica is known for its extravagantly long zip lines Arenal and Monteverde, but Guanacaste also has excellent zip lining adventures. Try checking out Diamante Adventure Park to take a ride on the longest ocean view zipline in the country. You'll also love the ziplines offered through the canopies of the rain forest.
5. To Check Out the National Parks
Rincon de la Vieja National Park is famous for the active geysers, mud pots, hot springs, and fumaroles that make you feel like you're on another planet. Later in the article, we'll talk about the waterfalls and volcano you can also see there. You'll love hiking through the trails in the park and taking in the breathtaking landscape. Another park to visit is Santa Rosa National Park. Opened in 1971, it was the first national park in Costa Rica and was founded as a way to preserve La Casona, a popular landmark ranch known for its role in Costa Rican independence. The area is also known for its dry forest, sea turtle nesting area, impeccable birding, gorgeous beaches, and great surf. Don't miss visiting Nancite Beach if you make it to Santa Rosa.
Palo Verde National Park has over 300 different kinds of tropical birds and more than 250,000 other species of waterfowl. That makes it a mecca for bird watchers. It's known to have the only scarlet macaw colony in the world to live in a dry forest.
6. To See Outlandish Waterfalls
The Rip Celeste Waterfall is a bright turquoise waterfall in the Tenorio Volcano National Park. It's known for its beautiful color that attracts people from all over the world. In order to reach the waterfall, you'll need to start training. It's a two-hour hike each way, but once you get there, you won't regret a single step. Other popular waterfalls are the Catarata Llanos de Cortes, Sensoria, and waterfalls inside Ponderosa Adventure Park.

7. To Scuba Dive
If you love the ocean, then scuba diving is a can't miss activity for your time in Guanacaste. The Gulf of Papagayo has a lot of great dive sites. There you will be able to swim with stingrays, turtles, sharks, and dolphins. For those who don't have their diving license, you can still see a lot of wildlife by just snorkeling. The crystal clear waters allow you to see eels, tropical fish, and you're lucky a couple turtles!

8. To See an Active Volcano
If you're particularly adventurous, you'll want to take a hike up to to the Tenorio Volcano or the Rincon de la Vieja volcano. Both of these hikes are quite a distance but the views are spectacular.
More Reasons to Visit Guanacaste Costa Rica
To visit Guanacaste and have a truly luxurious experience, you should consider staying at an eco-resort like ours. At Buena Vista Del Rincon, we want to help you have the adventure of a lifetime and enjoy every moment of your vacation. So do yourself a favor and book a reservation today!
And for more help planning your travels, don't be afraid to reach out.