Top 5 Things to Do in Liberia, Costa Rica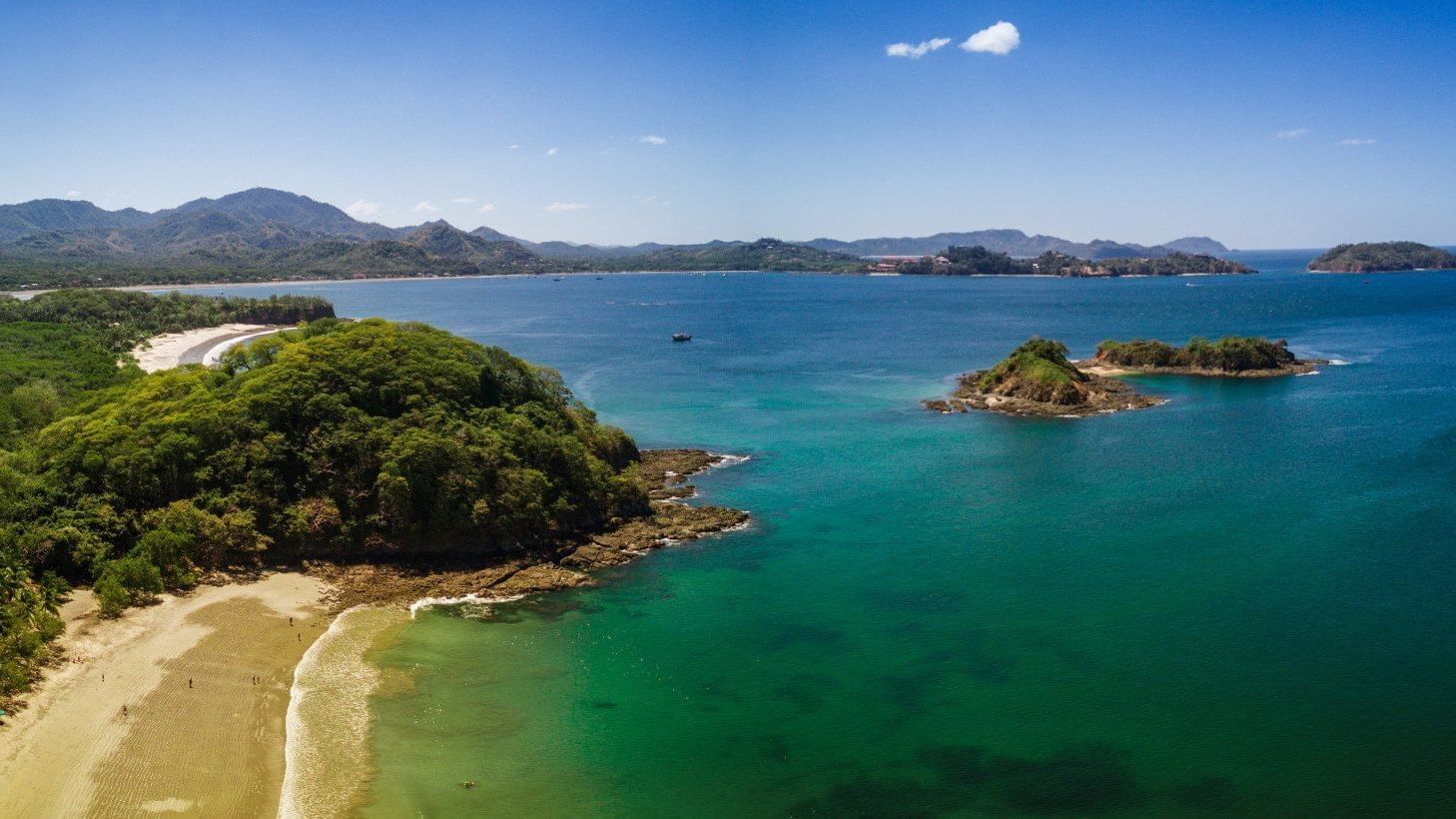 One of the most popular cities tourists visit is Liberia, which is one of the oldest towns around. Are you intrigued?
Then read on. Below are the top 5 things to do in Liberia, Costa Rica.

1. Visit the Beaches in Guanacaste
The great thing about staying in Liberia is your proximity to all the beaches in Guanacaste. If you're lucky enough to live close to any of the beautiful beaches in the US, you might be tempted to skip out on this activity. But trust us, it's worth it to spend one or two afternoons exploring these beaches.
These beaches, also known as Guanacaste's Gold Coast, offer excellent views while you lie on the beach. If you enjoy scuba diving or sport fishing, you'll want to visit Playa Hermosa, which has calm waters you can enjoy. It also has black sand, which can be amazing to see in person.
If you're a surfer, you'll definitely want to visit Witch's Rock. This is the best surfing spot in the whole country!
You can enjoy swells that are 8 meters all throughout the year. Plus, Witch's Rock itself will be a good backdrop for your Instagram photos.

2. Go to Rincón de la Vieja National Park
Rincón de la Vieja National Park is the country's only dry tropical forest. It's located 30 kilometers away from Liberia, which means you can make a day of exploring this national park.
Here, you can find the Rincón de la Vieja volcano, which is the largest and most active volcano in Costa Rica. In addition to this volcano are the Miravalles volcanoes, which are now dormant. These volcanos create many points of interest, such as steam spouts and craters.
In this national park, you can find many hiking trails, so you can get some exercise while taking in breathtaking views. You can also go horseback riding if you want to save up your energy.
When you want to take a break from all the physical activity you've been doing, you can rest and soak in the park's natural hot springs and mud pools.
Before you go to Rincón de la Vieja National Park, make sure you check to see if there's been any recent volcanic activity. If there has been any, it may limit the things you can do and areas you can access.

3. Go on a Farm Tour
Costa Rica is a country that's well-known for its coffee. In fact, it's one of their top exports!
The flavor profiles of Costa Rican coffee is something unmatched, so if you're a fan of coffee, make sure you go on a farm tour to see how they grow these miraculous beans.
There are many local farms in Liberia that offer interesting tours. Not only will you get to learn about the history of coffee in Costa Rica, but you'll also get to see how farm life is in Liberia.
Once you've finished up with the farm tour and taken in the traditional farm life, you'll usually get a chance to buy a bag or two of local coffee beans. These make great gifts for your loved ones. Or they can be souvenirs for yourself!

4. Learn About the Guanacaste Area
Guanacaste is a province in Costa Rica, and it's where Liberia is located. It was originally part of Nicaragua, but in 1825, this country joined Costa Rica after the locals requested it and also voted on it. Today, they celebrate this momentous day on July 25, which is when the vote happened.
As you can see, the Guanacaste province is rich with history. In this area, you can find many museums and historic sites. If you're interested in learning more about this province, these museums and historic sites will offer you great insight.
Liberia is huge on cowboy culture. If this is a point of interest for you, you won't want to miss out on the Museo de Sabanero. This museum has everything you need to know about the local cowboy culture.
Also, there are historical churches in the old quarter. Take a nice walk through the quarter to take a look at them.

5. Go White Water Rafting in the Tenorio River
Are you a thrill seeker who thinks hiking and horseback riding are too mundane? Then white river rafting is an activity you have to do while in Costa Rica!
At the Tenorio River, which is 50 kilometers away from Liberia, you'll find class III and IV rapids. These are considered moderately difficult to difficult.
You'll also find a class V cascade that drops 12 feet down! Because these waters are so challenging, we recommend your group members be over 11 years old and in good health.
If you want to experience the river but in a calmer way, there's also the Lower Tenorio River. It has gentle floats and people of all ages can partake in this area of the river.

There Are Plenty of Things to Do in Liberia
If you were worried about things to do in Liberia, hopefully, this list should ease your mind. Even though Costa Rica is a small country, it offers tons of activities for people who love nature.
Liberia has its own international airport, which makes it very accessible for people from all over the world. So if you've always wanted to visit Costa Rica but weren't sure exactly where to go, pick Liberia! It'll be a trip to remember for years to come.
If you're thinking about visiting Liberia soon, then take a look at the rooms we have and also at all the activities you can enjoy at our adventure park book now!