One Day at a Time: Day-Long Costa Rica Tours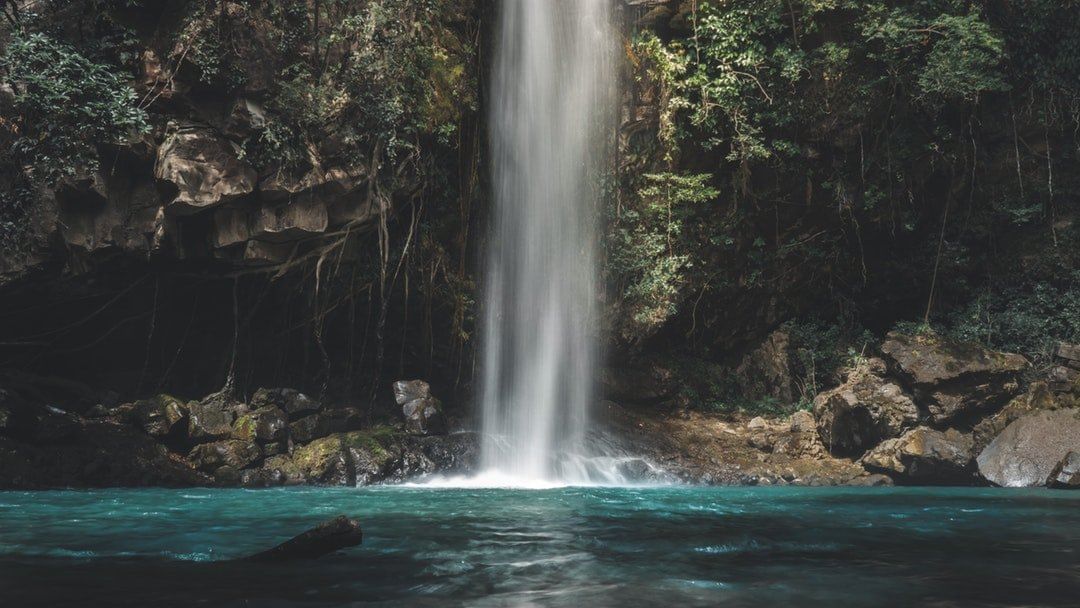 Are you looking for the perfect activities to fill up your Costa Rica itinerary? You may be feeling overwhelmed at just how many options you have.
Costa Rica has a rich tourism industry filled with activities for every kind of traveler, whether you want to get your heart racing or slow it down with a day full of pampering and relaxation. Of course, if you have the time, you probably want to try a bit of both!
But how can you find the perfect Costa Rica tours? Well, we're here to help! Keep reading to discover the top tours you need to squeeze into your itinerary.

Rincon de la Vieja & Santa Rosa National Parks
No trip to Costa Rica would be complete without a tour that allows you to see wildlife. And there's no better tour for this than a trip to Rincon de la Vieja and Santa Rosa. Both of these national parks are part of the UNESCO world heritage site, Guanacaste Conservation Area (ACG). There are roughly 900 vertebrae species in the ACG including ocelots, jaguars, and the Central American Tapir.
Your tour will take you past some breathtaking scenery including flora and fauna, and you may even catch a glimpse of some stunning wildlife.

Horseback Riding to Waterfalls and Hot Springs
Are you looking for a way to enjoy nature and relax a bit? What could be better than soaking in hot springs or taking a dip by a waterfall? Luckily there is a tour that lets you do both! You'll ride horseback to the three waterfalls. You can take pictures along the way, and the tour stops for a swim at the second waterfall.
Once you feel refreshed, you'll head over to geothermically heated hot springs. There are a total of 5 pools to choose from, each with its own unique temperature and composition of volcanic mud. You can play Goldilocks trying out each until you find one that's just right. If you're short on time or just aren't interested in seeing both the waterfalls and the hot springs, you can take a shorter tour to one or the other. You may choose to hike or ride horseback to either location, with the additional option to ride a tractor to the hot springs.

Zip-lining
Aside from seeing wildlife, zip-lining is the other "must-do" in Costa Rica. Not only is Costa Rica the birthplace of recreational ziplining, but there are tons of options to choose from to ensure you get the perfect experience. You'll glide through treetops, looking around (and down) and the gorgeous scenery. You may even see some colorful birds or an extra-special site like a waterfall or volcano.
Zip-lining is the perfect day tour for families and couples alike. You'll feel the adrenaline hit you when you first take off and right as you land with plenty of time to feel at ease in the middle. If you want to add more heart-stopping action, consider taking a tour that combines zip-lining with a Tarzan Swing. The Swing will drop you in a free fall from about 50 meters (164 feet) for an unforgettable experience.

Hanging Bridges Tour
Do you want to get that amazing aerial view but don't think zip-lining is for you? Then consider signing up for a hanging bridges tour. Your feet will stay firmly planted on a series of bridges that hang 20 meters (65 feet) or less above the ground. Even those ziplining should consider taking a hanging bridges tour. You'll get the chance to take a leisurely walk and really take in all the flora and fauna that you quickly zoomed by when ziplining.

Adventure and Relaxation Combo
Do you only have one day to squeeze as much in as possible? Or do you want to do so much that you're looking for a way to pack several activities together in the same tour?
Then an adventure and relaxation combo tour is perfect for you. You'll get to experience several of the best Costa Rica tours all at once.
You'll start with some adventure by zip lining and visiting the hanging bridges to get those can't-beat aerial views of Costa Rica. Then, you'll cool off and get your heart racing on the 420-meter (1,377 feet) jungle water slide.
Next, comes the relaxation. You'll go on a horseback riding tour to the hot springs to unwind from your action-packed morning. Then, you'll head over to Rincon de la Vieja national park to witness cascading waterfalls.

Traditional Cuisine Tour
Of course, you can't leave Costa Rica without trying some of their best cuisine. But why settle for just tasting it when you can learn how it's all made and even try your hand at some cooking?
Consider taking a traditional cuisine tour in Guanacaste to really experience the local history and culture. You can opt for tours that showcase traditional cooking methods, such as cooking in clay stoves and ovens and using pre-Columbian tools.

Coffee Tour
Nothing goes better with hand-made Costa Rican food than a nice cup of coffee. You can learn about every step of coffee production by taking a coffee tour during your stay.
Costa Rican coffee is known around the world because the volcanic soils, altitude, and tropical climate give their coffee a high-quality and enriched taste. Of course, after you learn all about how the coffee is made, you'll get to taste a freshly brewed cup of coffee.
Can't-Miss Costa Rica Tours
If you're looking for the perfect day tours to fill up your vacation itinerary, look no further! Just follow our guide of Costa Rica tours to enjoy the best trip possible.
Do you want more ideas? Then check out our tours today!