Fun In The Sun: Your Guide On The Best Adventure Tours In Guanacaste Costa Rica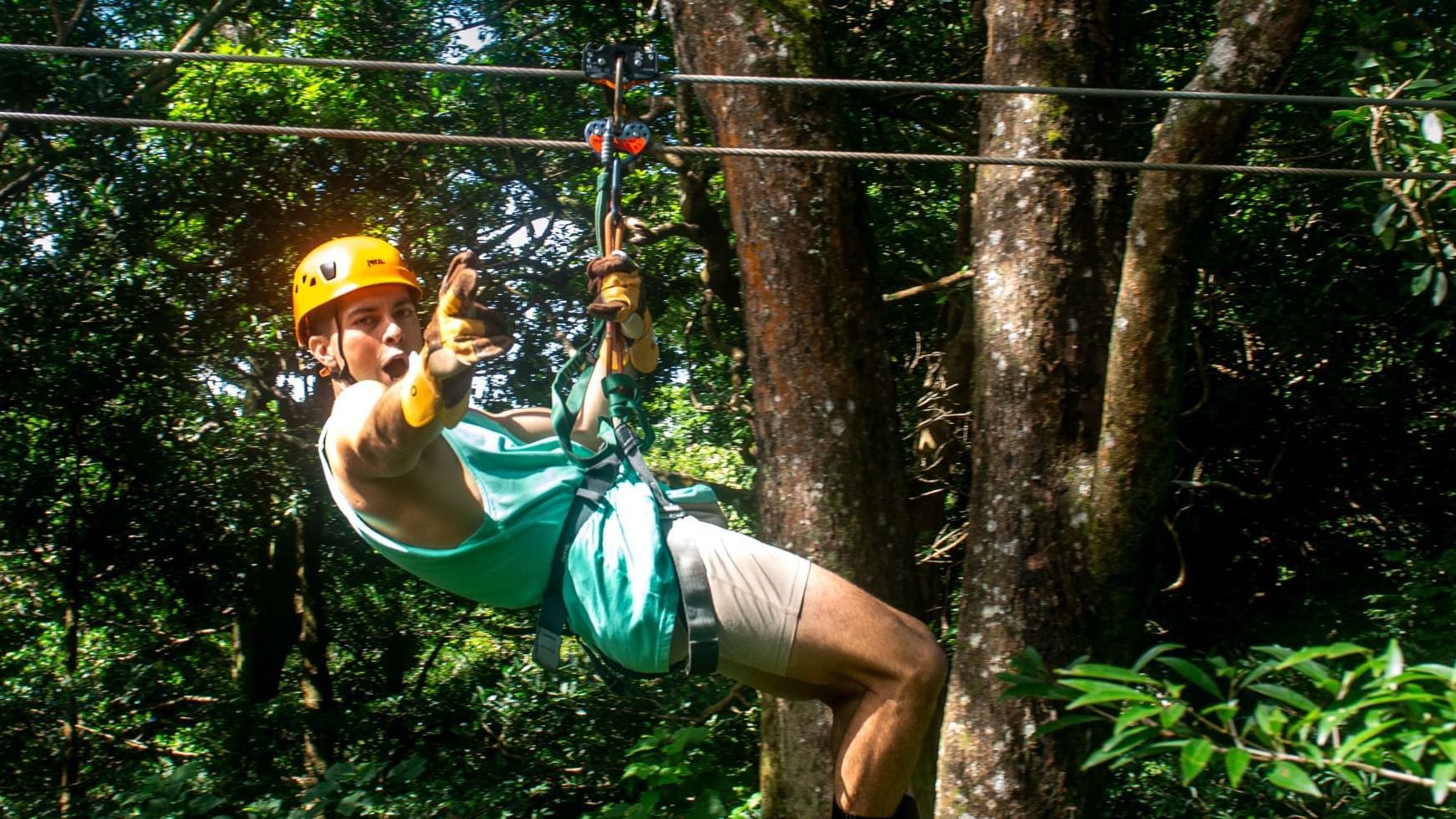 Where's is your next holiday destination?
And more importantly, what defines a perfect holiday destination for you?
Is it palm-fringed beaches, lush forests, or wildlife reserves?
If you're seeking one of those or even a blend of all them, then, your next holiday destination should be Guanacaste Province in Costa Rica!
Located along the Pacific Coast, northwest area of Costa Rica, Guanacaste offers an overwhelming number of adventurous activities to all types of travelers.
To ensure you have the best time of your life, check out these best adventure tours in Guanacaste Costa Rica.

1. Sailing Tour
There's a huge array of tropical beaches in Guanacaste, hence the name Golden Coast. You can choose to chill in one of them and enjoy the tranquility or better still explore the beaches by boat to get a taste of what each has to offer!
The ideal time to go on a sailing tour is in the evening when you can enjoy a breathtaking sunset.
In most of these sailing tours, you may be accompanied by other thrill seekers. However, if you would love a more personalized experience, you can rent a private boat for the tours.

2. Snorkeling
If you're bringing your family to Guanacaste, you may want to consider trying out snorkeling. Unlike scuba diving, snorkeling is open to everyone despite their age and experience level.
Catalina Islands and Bat Island are the two prime areas for snorkeling due to their rich diversity of sea life surrounding the area. From giant octopuses, seahorses, and barberfish to beautiful coral reefs, you've got to try out this fascinating experience!

3. Scuba Diving
For those who would like to take it a notch higher, you may also enjoy scuba diving in the two islands – Catalina and Bat islands. You get to explore depths of up to 50 feet underwater and if you're lucky enough, you might catch a glimpse of the famous bull sharks!
However, scuba diving is an activity for experienced divers only, with certification. But there are diving instructors for less experienced divers.

4. Snuba Diving
Snuba diving is an awesome alternative for the less experienced divers. Besides, just because you don't have the required diving certifications, doesn't mean you can't have fun exploring the teeming sea life.
It's just like scuba diving, however, instead of breathing through a tank, you're provided with a tube connected to a raft. Also, you can only go as deep as 20 feet only and for a limited time.

5. Zip Lining
Away from the tropical beaches, there's also the adrenaline-triggering zip lining tours in the green and rocky mountains of Guanacaste.
The zip lines are available in all sorts of experience levels – beginner friendly, family friendly, and the long ones for the experts. No matter your skill level, you'll get to enjoy the diverse population of birds and exotic wildlife as you fly through the trees canopies.
Tourist's favorite destinations for full-adventure zip lining are at the Guachipelin in Rincon de la Vieja and Black Stallion in Tamarindo. In addition to zip lining, these destinations also offer rock climbing activities.

6. Visit a National Park
There are a couple of national parks in Guanacaste to visit in a day.
For starters, the Guanacaste National Park is the most popular destination for outdoor lovers. It houses diverse wildlife, birds, and an extensive network of hiking trails.
In fact, one of the four UNESCO world heritage sites in Costa Rica is Guanacaste Park.
You can also visit the Palo Verde National Park, best known for its wetlands and tropical dry forests. The park is home to over 300 species of tropical birds and alluvial planes from the Tempisque River, attracting thousands of migratory geese and ducks.
What's more, the only scarlet macaw colony to permanently inhibit a dry forest is also found in this park.

7. Watch the Sea Turtle Nesting
You can also make a visit to the Santa Rosa National Park to see Leatherback and Olive Ridley baby turtles leave their nest for the ocean. This phenomenal view can only be observed only in seven places in the world, two of which are in this national park.
During the egg laying season, thousands of Leatherback and Olive Ridley turtles come to shore to prepare their nests and lay eggs. However, the view can only be enjoyed during evening hours with a guide to preserve the fragile ecosystem.

8. Llanos de Cortes Waterfall
Despite Guanacaste being dry most part of the year, the Llanos de Cortes Waterfall is always gushing in the scorching sun.
Located just 30 minutes away from the outskirts of Liberia town, the capital of Guanacaste, the waterfall is a prime spot for water lovers. It stretches about 50 feet high and 40 feet wide in the middle of the dry forest.
For a better view, you can take the trail to the top of the waterfall. Swimming in the waterfall's pond is allowed which is quite soothing given the high temperatures in the area.

9. Hanging Bridges
Hanging bridges tours in the Rincon de la Vieja gives you a unique view of the gorgeous tropical forest.
This one-hour long tour across 15 bridges that hang over 60 feet high will test your endurance and courage of the heights. It's also a perfect way to spice things up instead of taking the monotonous nature treks.

10. Hot Springs
After a long day of adventure, the best way to relax is at the natural hot springs in the Rincon de la Vieja Volcano area. With its mineral-rich waters engulfed in tropical foliage, it's no wonder the spas near the springs cost a pretty penny.
There You Have It! The Best Adventure Tours in Guanacaste Costa Rica
If you're looking for out-of-the-ordinary adventure activities, then this guide of the best adventure tours in Guanacaste Costa Rica should come in handy. So, grab your sunscreen and hat, it's time to have the best time of your life in the tropics!
To book a hotel in your next visit to Costa Rica, contact us at Buena Vista Del Rincon.