Guanacaste Checklist: Top 10 Things to Do in Guanacaste Costa Rica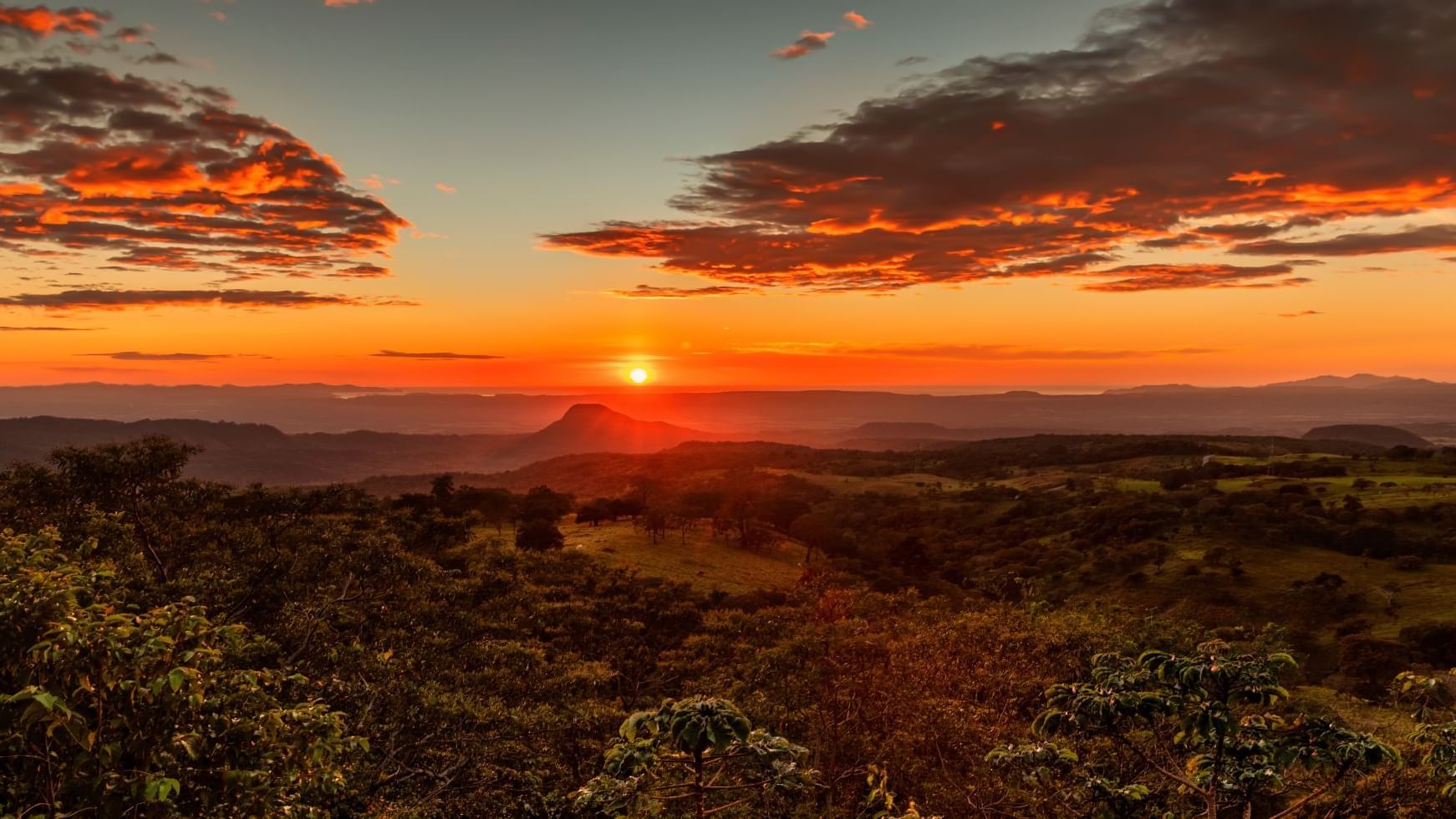 There are so many things to do in Guanacaste, Costa Rica, that you'll never be bored. In fact, you may even have trouble fitting everything into your itinerary!
Do you need some help getting started? Keep reading to discover 10 things you can't miss on your upcoming trip to Guanacaste, Costa Rica.

1. Visit the Guanacaste Conservation Area
This UNESCO World Heritage Site spans for 147,000 hectares and contains over 7,000 different plant species and 900 vertebrates. It's a great place to experience the beauty and diversity Costa Rica has to offer.
Of course, it can be hard to figure out where exactly you should explore in the expansive Guanacaste Conservation Area.
Well, there are two national parks—Rincon de la Vieja and Santa Rosa—that are located inside the Guanacaste Conservation Area. By visiting one of these, you can see local wildlife and plants and get a feel for what Costa Rica's landscape is really like.

2. Take a Traditional Cooking Class
A traditional cooking class combines two of the best parts about traveling abroad: learning about the local culture and trying new foods! While there are many cooking classes to choose from, make sure you find one that showcases the traditional methods and tools.
You can then try your hands at making a classic food, like tortillas, by hand in a clay pot and cooking it in a clay oven. Not only will you acquire a greater appreciation for the time that goes into making this food, but it's sure to be the best tortilla you've ever had!

3. Go Ziplining
Do you want to add some adrenaline-pumping action into your vacation? Well, Costa Rica is famous for its amazing ziplines.
While in Guanacaste, you can soar through the rainforest and get an amazing bird's eye view. Although it's sure to get your heart racing, it's also completely safe.

4. Take a Hanging Bridges Tour
Are you looking for a way to get those amazing views sans ziplines? Then you can't go wrong with a hanging bridges tour.
As the name suggests, there are a series of bridges built high up in the trees. So, instead of flying by everything in the blink of an eye, you can take your time on the bridges to really appreciate the nature surrounding you.

5. Experience the Jungle Water Slide
There's no denying the fact that Costa Rica gets hot! While you can't change the weather, you can cool down by riding a jungle water slide.
Not only will this give you the chance to find relief from the heat, but it's also sure to get your heart racing and give you a unique experience you'll never forget.

6. Go Horseback Riding
Horses are one of the most majestic and beautiful animals around. Going horseback riding through the rainforest gives you the chance to really feel connected to nature as you explore at a leisurely pace.
Of course, horseback riding is also a wonderful alternative for many people who can't hike or don't enjoy it. It takes all the effort out, so you can enjoy nature without breaking a sweat.

7. Check out a Waterfall
There's so much more to Costa Rica's rainforest than birds and plants. If you want to experience the most photogenic areas, be sure to check out a waterfall.
The two main ones are the Pacayas Waterfall and the Salitral Waterfalls. Not only do they make for great photo ops, but you can cool off in the refreshing waters once you arrive. Plus, you'll find both hiking and horseback riding tours that end here, so you can combine two wonderful actives into one!

8. Relax in the Buena Vista Hot Springs
After a long day of hiking or ziplining, you're sure to feel exhausted (and maybe even a little sore). Unwind and let your body recover by visiting the Buena Vista Hot Springs.
The water is naturally heated and full of therapeutic minerals thanks to a nearby volcano. So, take your time relaxing in the volcanic hot springs as you feel all the tension in your body melt away.

9. Take a Coffee Tour
Costa Rica is known for its coffee. It's believed that the volcanic soil, climate, and altitude are what gives the coffee its unique and high-quality taste. So, if you're a real coffee aficionado, you can't miss the opportunity to take a coffee tour in Guanacaste.
You'll learn about every step in the coffee-making process, from planting the seeds to brewing a cup. Of course, you'll also get to sample this coffee and purchase a few bags to bring back home at the end of the tour.

10. Learn About the Local Crafts
Are you looking for an authentic souvenir to bring home? Guanacaste locals still use traditional Precolombian techniques to create their pottery.
By traveling to the small town of Guatil, you can see just how they (and their ancestors) make pottery. Before leaving, you can find souvenirs, like vases and mugs, that were made using this traditional method.
Some of the Best Things to Do in Guanacaste, Costa Rica.
If you want a vacation filled with nature, culture, and adventures, you can't go wrong with Costa Rica. From visiting a national park, to learning about the local pottery techniques, there are so many wonderful things to do in Guanacaste, Costa Rica.
Do any of these activities pique your interest? Then book a tour with us today to experience the best of Costa Rica!