How to Get Around Costa Rica on Your Vacation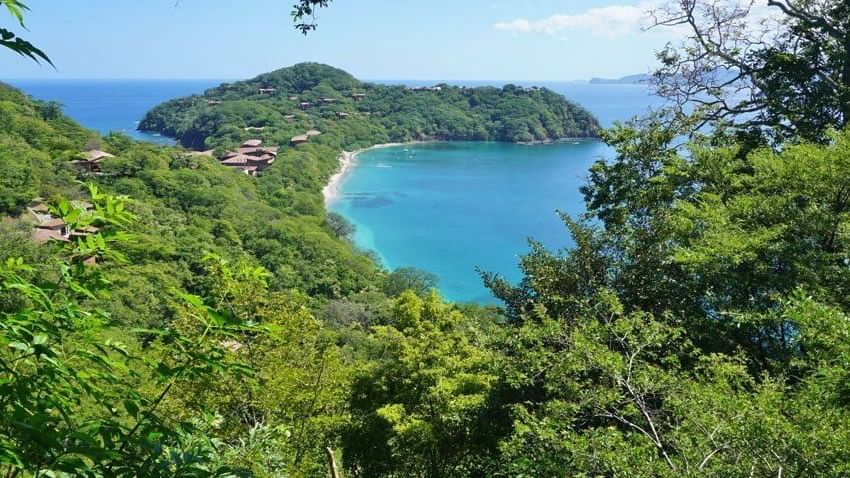 When we say Costa Rica, what do you think of? Warm days, sandy beaches, salty ocean water... we're relaxed just thinking about a trip there. What you aren't thinking about is how you'll travel around the country once you get there. Although Costa Rica is only 51,100 square kilometers (a little smaller than West Virginia), there is a lot of activities to do during your Costa Rican trip.
Whether you're there for a quick weekend trip or an extended length of time will determine how to get around Costa Rica while you are there. Below we have outlined the best ways of travel depending on location, expense, and how long you'll be visiting.
Read up on the best transportation options in Costa Rica and find the best option for you.

Flying
If you haven't been in Costa Rica before, you'll most likely be flying in from somewhere. Costa Rica has two international airports: LIR and SJO in Liberia and San Jose. Once you're in the country, you have the option of flying to your destinations. If you have the money and not a lot of time to be sitting on buses and taking taxis, this will be the best way to travel in Costa Rica.
The country has two domestic airlines: AeroBell and Sansa Air. Sansa Air is one of the five "zero emissions" airlines in the world and flies to 12 destinations in the country. Nature Air flies to 15 destinations in and outside of Costa Rica, including major destinations. The 12-19 seater planes are well known for their wide windows to enjoy the view during your flight.
If you plan on flying during peak season, expect to pay a higher price to see your chosen destinations quicker. Traveling during mid or low seasons will be a little cheaper, but still more expensive than taking a bus or driving yourself.

Buses and Shuttles
If you have the time to explore the country but are on a tight budget, public buses and shuttles is a great option to get around Costa Rica. Most companies offer hotel or airport pickup. Riding a shuttle will take you to the most important tourist areas and attractions in Costa Rica.
Remember, if you don't book a private shuttle that more tourists will be riding with you. Most shuttles can seat 10-15 passengers. Public shuttles will cost about $50 per adult; private shuttles can be up to $75 per person depending on the route.
Public buses are the cheapest way to travel around the country and you can easily visit popular tourist attractions and other major areas. Buses marked "directo" mean fewer stops and direct service, and "collectivo" which is more stops, but a little cheaper. You can find bus prices from as little as $0.90 to $18.00.
Buses are easy to navigate with their itineraries readily available; all you have to do is plan your times, destinations, and find the bus stops. Make sure to arrive at your stop early and use the restroom beforehand as they don't have restrooms.

Taxis
Taxis are convenient when traveling through towns and cities, but can be hard to catch when the weather turns sour.
As soon as you hail a taxis, make sure the meter is on. Taxis charge approximately $2 as a base fare and $2 per every mile, metered.However, beginning at 10 pm the fares increase. If you're in an unmetered cab, negotiate a price with the driver before you depart.
Take note of the colors of official taxis. Official taxis are red, official airport taxis are orange. Any other taxis is a pirate taxis; these are distinguishable from the official ones. Plan to call ahead and give the taxi time to arrive if you are in a remote area.

Uber
Calling an uber is another great option for getting around Costa Rica. However, it is only available in San Jose but makes getting around the city quick and easy.
Car Rentals
One of the best ways to travel in Costa Rica is to rent a car. With busses and shuttles, you rely on their schedules and destination stops, whereas renting a car and driving yourself gives you the freedom to travel on your own time and to wherever you want.
Another benefit is sightseeing. Certain hidden areas require small cars to enter and don't allow busses at all. However, you'll have to consider that certain roads, especially mountains, can be narrow, curvy, and have many potholes.
The driving age for foreigners in Costa Rica must be 21 years old to drive. The only requirement to rent a car is a valid driver's license and the ability to drive manual - automatic vehicles are available to rent at an additional cost.
Make sure to have a GPS handy to ensure you don't get lost during your travels. 24-hour gas stations are available along major roads. Rural regions have gas out of drums at local grocery stores.

Ferry or Water Taxi
Riding a ferry isn't a popular way to travel around the country, but depending on your travel destinations it might become more convenient than driving all the way around.
During your ferry or water taxi ride, you'll travel across the central Pacific coast which connects a limited number of cities.
If you want an even more memorable experience, you can arrange for a private boat service between different cities. Taking a ferry or water taxi is cheap and a fun way to see the Costa Rican waters.
How to Get Around Costa Rica
Choosing how to get around Costa Rica will ultimately come down to how far you are traveling and where. More public, touristy destinations will make riding a public bus or a shuttle the best option.
Taking a taxi for a quick ride through the city will make for a cheap and easy ride; if you crave the freedom of leaving when you want to go where you want, renting a car is for you.
If you have money to spend and don't want to take public transportation or the time to drive, flying domestically will get you where you need to go.
Overall, there are options for every travelers' needs when finding transportation in Costa Rica. To learn more about shuttles, car rentals, or tours feel free to contact us.