The jewel of Rincon de la Vieja, Salitral waterfall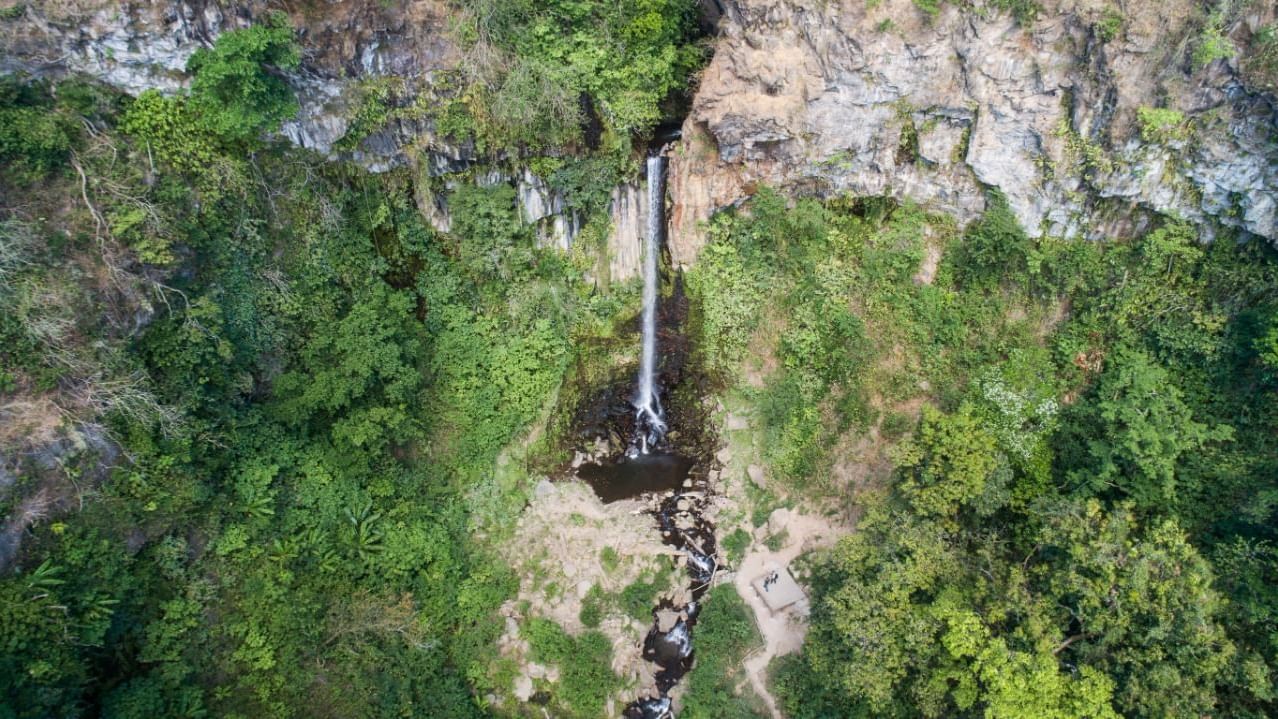 When one starts traveling through natural places; tropical forests, rain forests, jungles, one of the pictures that most captivates us are the falls, also called waterfalls.
They are the hidden gems of Rincón de la Vieja. One of them is named the Salitral Waterfall. An amount of water that in free fall of approximately 50 meters, erodes the rocks and flows into the River that bears the same name. A little paradise surrounded by greenery. Protected by thick and almost impenetrable flora.
A natural refuge for animals that seek to hide from their predators behind that curtain of water. Likewise, the force with the water that falls towards the river produces an exchange of oxygen molecules and benefits aquatic life.
By doing nature tourism, we benefit from being aware of our world, by disconnecting from physical stress. We take an active part in our free time.
The saltwater waterfall is located in the middle of the rain forest. Here there is a biodiversity in constant movement. We can observe birds, listen to the sound of the monkeys, enjoy the small and large insects. In the midst of that sound, the hidden falls of Rincon de la Vieja.
Getting to the effigy of Salitral Waterfall is a hike that requires a medium effort, a small challenge to collect an unforgettable moment. Let's remember to go slowly if we don't have the experience of walking on dirt roads, wear comfortable clothes, tennis shoes and insect repellent. Be attentive, speak softly and carefully observe the living beings of the forest in their daily routine.