Discover the mills of Guanacaste, family and cultural tradition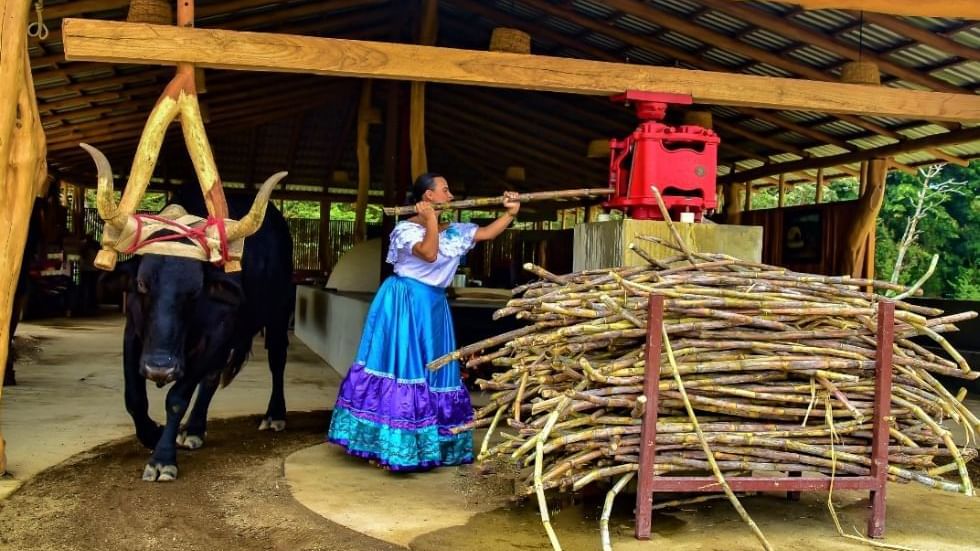 To get to know a country in its essence, you have to delve into the family traditions that enrich its cultural history, those that are forged and last for generations.

Sugar mills in Costa Rica are part of that cultural wealth, they are a family affair. When they work, it's teamwork. The whole family does the work, which beyond being their livelihood, is to share a time of happiness and enjoy the rich gastronomy that the country still preserves.
The word trapiche comes from the Andalusian romance trapíč and from the Latin trapēpum. It means: "mill to extract oil" or "oil mill".

The mills or mills are one of the oldest agro-industries that promote Costa Rica and still do. In our case, to crush sugar cane, which was brought from Spain during the colony and since then has been an important part of the Costa Rican economy. In 1741 there were three sugar mills in Costa Rica and by 1914 there were already 1664, some pulled by oxen and others moved by the force of water or steam.
The boyeo is closely related to the mills, it is a perfect union of work between the ox and the man. After the effort of both and in an artisanal way, the cane juice and the "sobado" are obtained, necessary ingredients for the production of the traditional sweet tapas and "panelas".

In Costa Rica, sugar cane mills took over the western part of the country. The pampas in Guanacaste are still dressed in white when the cane is in flower and the "verolis" is moved like a feather in the wind. There are still small, medium, and large cane producers, some important ones being: Azucarera El Viejo, CATSA, and Taboga.

Live the essence of this history behind the cane, the sugar mill, and the "veroliz", an experience that you cannot miss in Guanacaste. Visit the cultural tours with trapiche. And don't miss it; A shot of Guaro Cacique!
You can see more information about our cultural tours clicking here or book your day pass wich includes the cultural visit clicking here.