2023's Guide to 9 of the Best Things to Do in Costa Rica This Summer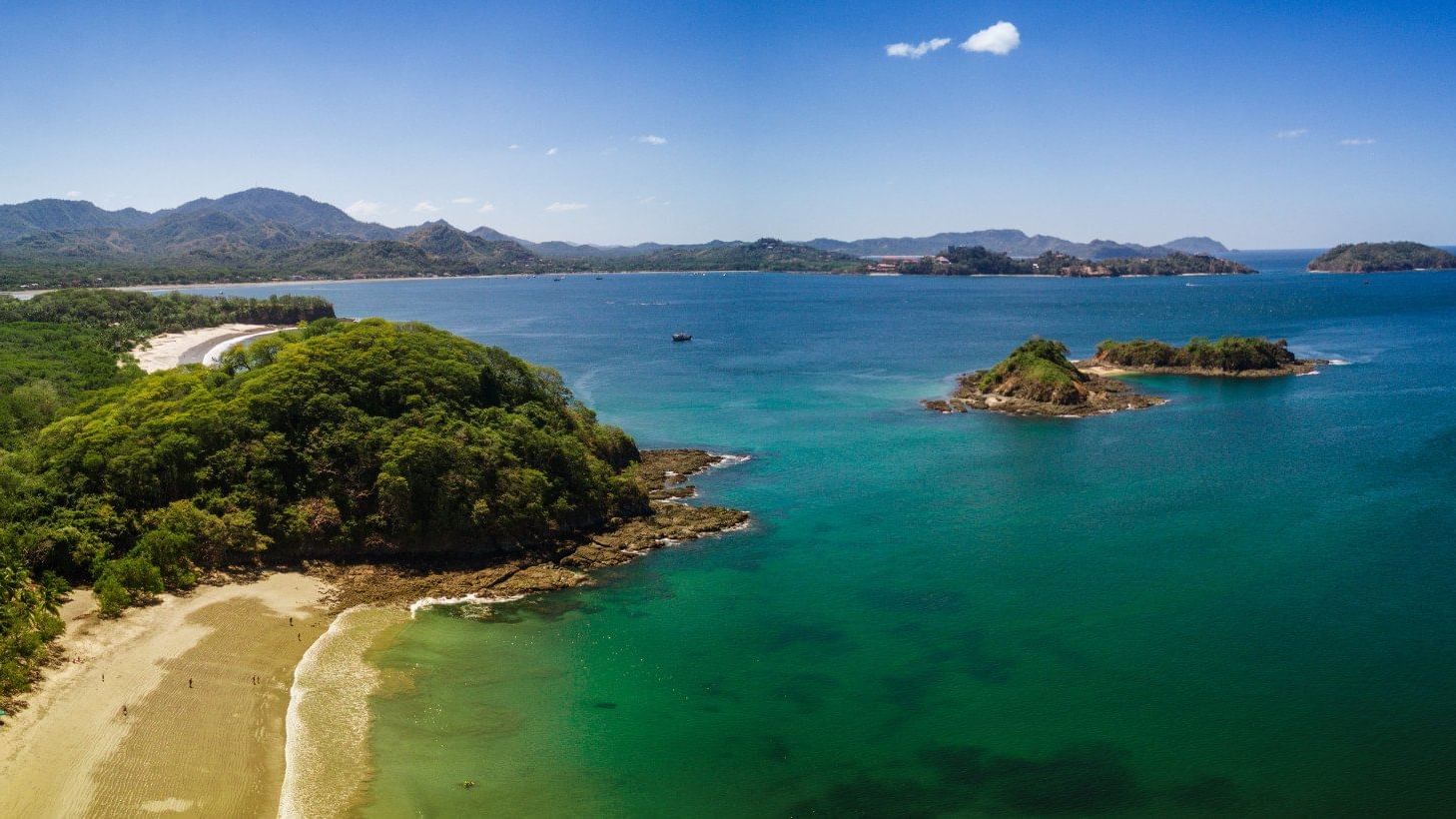 There are countless things to do in Costa Rica.
Hike to see waterfalls and animal life one day. Visit nature reserves and zipline through the treetops the next.
It won't be hard to find Costa Rica activities that cater to your specific travel style, either. Whether you like to be active or relax on vacation, you'll find what you need in this country.
If you're looking for the best things to do in Costa Rica, look no more. Keep reading to find our ten favorite activities below.
Best Things to Do in Costa Rica for Adventurers
Some people go to Costa Rica to visit its beaches and 800 miles of coastline. Others visit the country for its plentiful adventure expedition options. Let's take a look at some of the fun things to do in Costa Rica for adventurers.
Las Pavas Zip Line Canopy Tour
How does ziplining through a tropical rainforest sound? The zipline tour in the Rincon de La Vieja is an exhilarating, yet safe tour option for thrillseekers.
The Las Pavas tour features ten different ziplines that range from 50 to 150 meters in height. Some of the zips are as long as 425 meters!
Extreme Zipline and Tarzan Swing
If ziplining alone isn't enough of an adventure for you, what about adding a Tarzan swing? This tour begins with a short walk through the forest. With 12 different platforms and seven cables, adrenaline will be in no short supply.
At the end of this tour, you'll encounter the Tarzan Swing. This 150-meter free-fall is not for the faint of heart.
Los Higuerones Hanging Bridges
If you like heights but not ziplining, the Los Higuerones tour is a great option.
Enjoy the sights and sounds of the rainforest as you encounter 16 different hanging bridges. This one hour tour is perfect for adding onto your days when you don't have much else planned.
Horseback Riding in Guanacaste
If ziplining isn't your thing, horseback riding in the same forest might be more up your alley.
Saddle up and take your horse to several beautiful viewpoints. Treat yourself to the tour package that takes you to both the Three Waterfalls and the Hot Springs.
This 3.5-hour trip includes a stop for a dip in the second waterfall. Later, you'll stop by geothermally-heated pools for a relaxing soak. There are five different pools, each with its own unique composition. Try all five to see which resonates best with you.
Hiking in El Saino Nature Reserve
Costa Rica is one of the most biodiverse countries in the world. There are more than 500,000 plant and animal species that call this country home. What better way to acquaint yourself with some of them than by hiking in a nature reserve?
There are six different trails to choose from in the El Saino Nature Reserve. Choose your preferred difficulty level and get hiking.
If you want to try something truly different, consider a night hiking tour. During this excursion, you'll experience the diverse nocturnal ecosystem of the tropical rainforest. This is your chance to get to see the night creatures in their natural environment.
La Selva Water Slide
Imagine sliding down a mountain through the rainforest on a 425-meter waterslide. This is an excursion the whole family will enjoy.

Best Things to Do in Costa Rica for the Health Conscious
Just because you're on vacation doesn't mean your healthy lifestyle has to go out the window. Let's look at some tour options that cater to your wellness.
Guanacaste Hot Springs and Mud Baths
With several still active volcanoes, Costa Rica is a very geothermally active country.
There are underground fissures around the country from past volcanic activity. When rainwater enters these fissures, magma from the earth's core can heat it. The magma infuses the water with therapeutic minerals.
We can then find these minerals in hot springs.
The hot springs in Guanacaste are known for their rejuvenating properties. Imagine relaxing in the waters of the therapeutic hot springs while surrounded by lush tropical rainforest. That's what you'll get on a hot springs and mud baths tour in Costa Rica.
There are several options for hot spring tours. As we mentioned above, you can visit the springs via horseback. If horses aren't your thing, we offer hiking tours. For those who prefer to be less active, a 25-minute tractor ride can get you there faster.
Organic Food Experience
You don't have to gorge yourself on unhealthy eats when you're on vacation. If you have health goals or a specific diet you follow, access to the right restaurants is vital.
We have several restaurant options that serve healthy, organic food. Taste the traditional cuisine of Costa Rica and enjoy vegetable garden to the table eats. Our meals are made with vegetables, herbs, and fruits that all grow on our organic farm.
El Jaguar Restaurant is the recipient of the Tourism Sustainability Certification in Gastronomy. Only seven other companies in all of Costa Rica have this designation. One look at El Jaguar's local and international dishes, and you'll see why.

Relax in Your Hotel Pool or Spa
If you need a day off from adventuring, our freshwater pool provides a relaxing experience close to home. Enjoy the sights and sounds of the nearby forest as you soak.
Our jungle spa is the perfect spot for anyone needing a day of relaxation. Enjoy a massage or natural body treatment in our open spa environment.
Enjoy Your Visit to Beautiful Costa Rica
Costa Rica is rife with beautiful sights, sounds, and activities for you to enjoy. Our list is a small sampling of the best things to do in Costa Rica. You need to visit to experience all this country has to offer.
If you consider yourself an ecotourist, you should consider staying with us. At Buena Vista Del Rincon, sustainability, adventure, culture, and nature collide. Our eco-lodge and adventure park is suitable for tourists of all ages and abilities.
With easy access to all the above tours, we are a one-stop-shop. Click here to book your tours now!